Wild about Congress…
Wild about Congress…
...and Congress is Wild about Wilderness!
Every once in a while, Congress does something that deserves praise. This week, in the midst of all the angst-ridden days of dealing with the economy, the House of Representatives followed the Senate's example, and overwhelmingly passed the Omnibus Public Land Management Act. President Obama is expected to sign the legislation without delay, putting in place one of the most important wilderness and wildlands recreation packages in this country's history. More than 38 Republicans in the House added their support to the bill, helping it achieve an impressive 285-to-140 vote.  Folding within the massive Omnibus bill are several pieces of that legislation that will extend and enhance the National Trails System, expand some national parks, and protect hundreds of thousands of acres of pristine wildlands as designated wilderness. (see map below).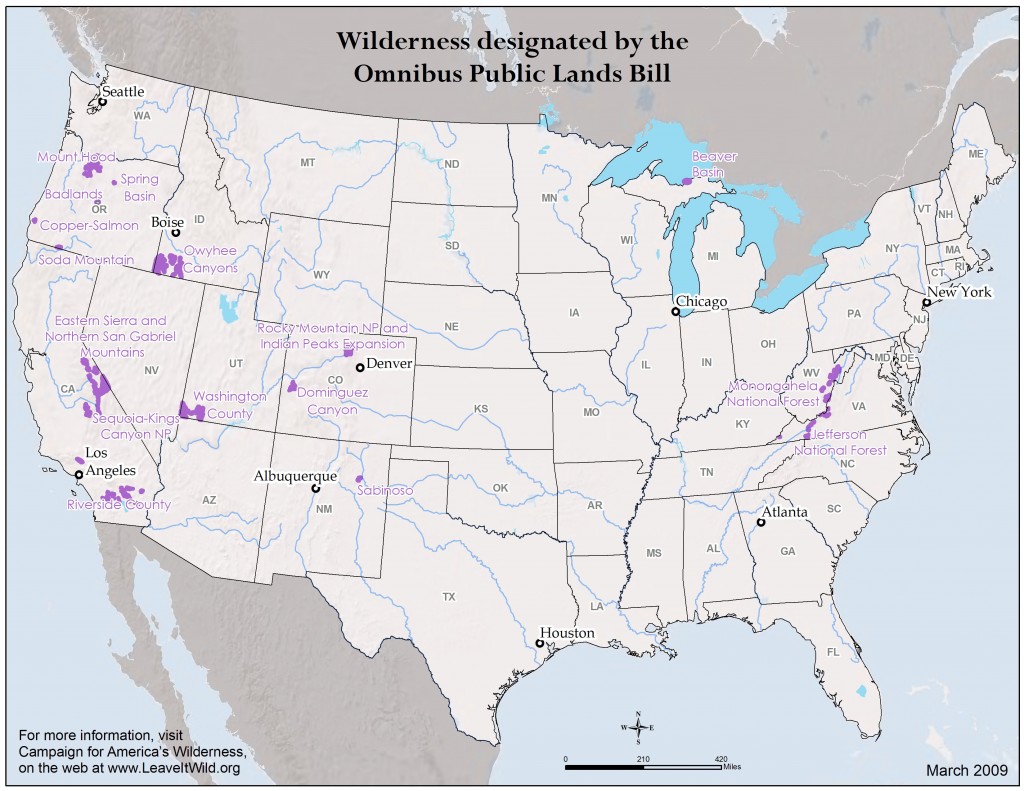 The Omnibus Bill provides Wilderness Designation to 470,000 acres in the Sierras and San Gabriel Mountains in California, as well as 517,000 acres of the Owyhee Canyon Country of Southwestern Idaho. Northern Michigan adds 11,700 acres of wilderness along the shores of Lake Superior and more than 1.2 million acres earns protected status in the Wyoming Range of the Rockies. For us Northwesterners, in addition to protection of the stunningly beautiful and rugged canyons of the Owyhee country in Idaho, the Omnibus bill includes provisions to establish the Lewis and Clark-Mount Hood Wilderness in the Mount Hood National Forest. This new designation would protect approximately 132,000 acres of forest and alpine terrain in the Mount Hood area of Oregon.  Several Civil War-era battlefields earn protections against development with new or enhanced status within the National Park System, and more than 1,000 miles of scenic rivers and streams around the country are shielded from commercial development, ensuring fish habitat and recreational opportunities are secured for all future generations.