REVIEW: Getting on board – Outfitting the new snowboarder
REVIEW: Getting on board – Outfitting the new snowboarder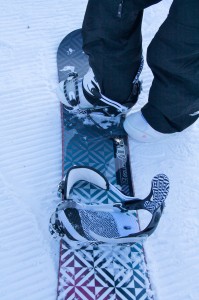 First published in the Seattle Times, NW Weekend section on November, 18,2010
Initial excursions into the snow are best done on rental gear, but once you decide to actively pursue snowboarding, it makes sense to grab your own gear. Fortunately, the gear you need as a beginner can be used and enjoyed well into intermediate and even advanced status. To prove this theory, we had neophyte snowboarders and experienced riders try out the same gear. For all-mountain riding, the 
Ride Promise
snowboard ($399,
www.ridesnowboards.com
) was praised by experienced riders as a responsive and maneuverable board that runs smoothly. The novices liked that it had a soft flex and carved easily, helping initiate and hold turns. For riders who want to dabble in snowparks and aerial tricks, the twin-tipped 
DC BFT
($359, 
www.dcshoes.com
) offers a good first experience for all-around riding. The board absorbs bumps and surface chatter to smooth out the ride, while it nimbly carves through the turns.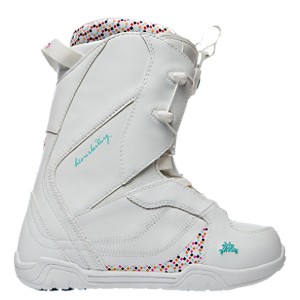 The 
K2 Plush Boot
($119, 
www.k2snowboarding.com
) proved a favorite for all levels of riders, though it's marketed as a first-timer's snowboard boot. The inner boot snugs in tightly around the ankle for a firm, but comfortable fit, while the outer boot provides stiffness and stability. The boot also proved remarkably warm, keeping feet toasty even when temperatures dipped into single digits. Linking boots to board requires a binding, and the 
Ride DVA
($199, 
www.ridesnowboards.com
) was the most popular with new and experienced riders. The newbies loved the ease of operation, with ratcheting binding straps that could be easily operated with one gloved hand. Experienced riders, meanwhile, loved the lightweight design that was heavy on support and functionality.