Pedals power the ultimate fishing craft
Pedals power the ultimate fishing craft
Anglers use an odd array of craft to get on the water in pursuit of fish. From fancy inner tubes (fishermen with fins on their feet dangle through holes in these "float tubes") to simple old-school crafts like canoes, if it floats someone fishes from it.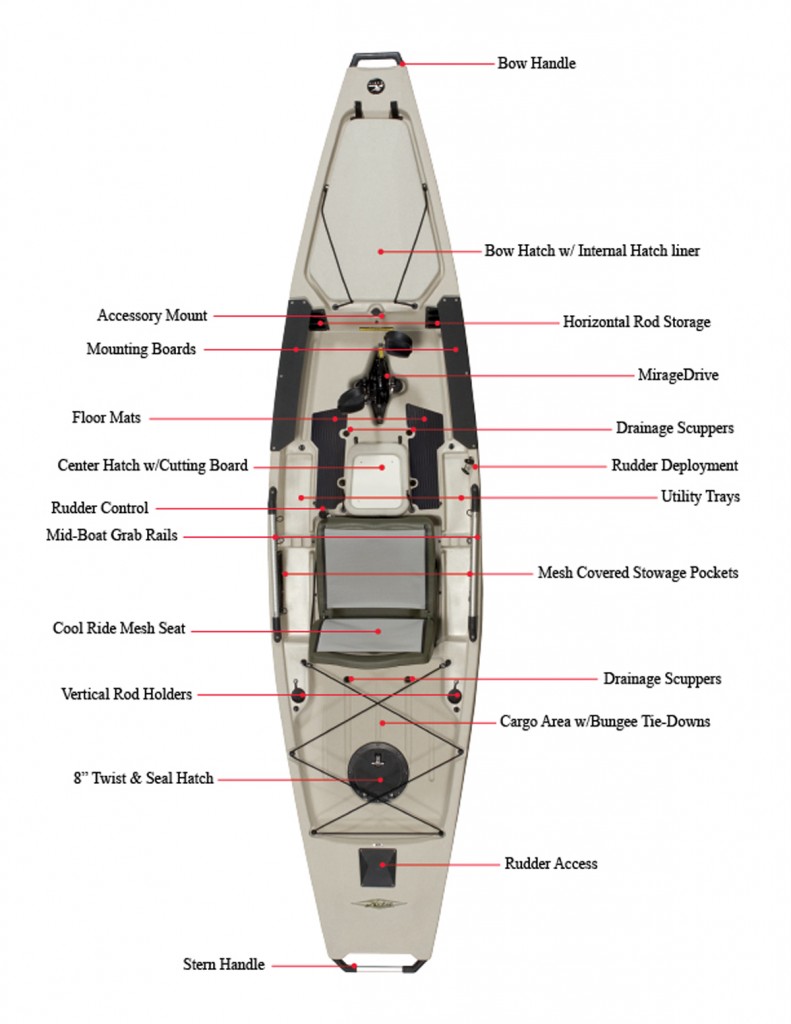 Sit-on-top kayaks represent one of the latest trends in fishing boats, and Hobie makes one of the most innovative of these. The 
Hobie Mirage Pro Angler
kayak offers a broad, stable hull that allows anglers to stand securely on flat water for easy casting to skittish fish. The Pro Angler incorporates Hobie's MirageDrive propulsion system, which lets you keep a rod in your hands while powering across a lake or bay. In basic terms, you crank foot pedals that drive a couple fins below the boat. During testing on Lake Washington near Sand Point, we were able to move as fast, if not faster, than with a traditional kayak paddle. A hand toggle controls the boat's rudder. With the Pro Angler, it's easy to maneuver around "fishy water" while keeping your rod in hand and your line in the water. And all anglers know you can't catch fish if your line isn't in the water. Beyond that hands-free propulsion, the Pro Angler sports multiple rod holders, so you can have two or three rods rigged for different conditions. This way, you can quickly change strategies without having to re-rig one rod. It also offers two big cargo areas, which can be outfitted with optional live wells, and a high backed seat to make operation of the MirageDrive easy and efficient.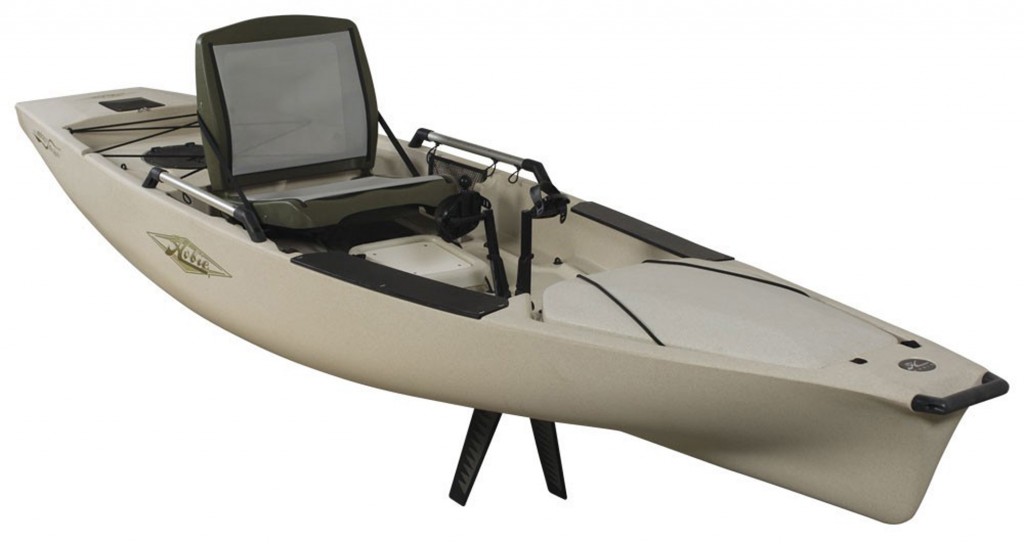 The deck rails and floor of the boat are fitted with traction mats, so you can stand up without worrying about slipping. The 38-inch width keeps the deck stable underfoot when standing, provided your fishing waters are fairly calm. The boat is so stable, in fact, I found I could stand on the deck without worry, even as my yellow lab decided to swim out from shore and climb aboard. She made it onto the boat and I stayed upright and casting with only minor rocking. The boat's 13-foot, 8-inch length and v-keel help keep you on course while powering across a lake. The Pro Angler is a unique fishing craft that can help put a lot more fish in your net. The boat sells for $2,499. More information: 
www.hobiecat.com
.