A cut above the rest: Backcountry Blades
A cut above the rest: Backcountry Blades
A well-sharpened blade can be an invaluable tool in the backcountry, but not everyone agrees on the form that blade should take. Minimalists and traditionalists prefer a single-bladed folder that slips easily into a pocket. More tech savvy gear geeks lean toward the versatility of the multi-tool, which provide an array of functions in one pocket-sized package. A recent reader request sent us scurrying to find the best folding knife and the best multi-tool we could find for general outdoor use. We decided to focus on weight, durability and functionality as prime considerations, as well as comfort in hand. Bearing all this in mind, here's what we came up with: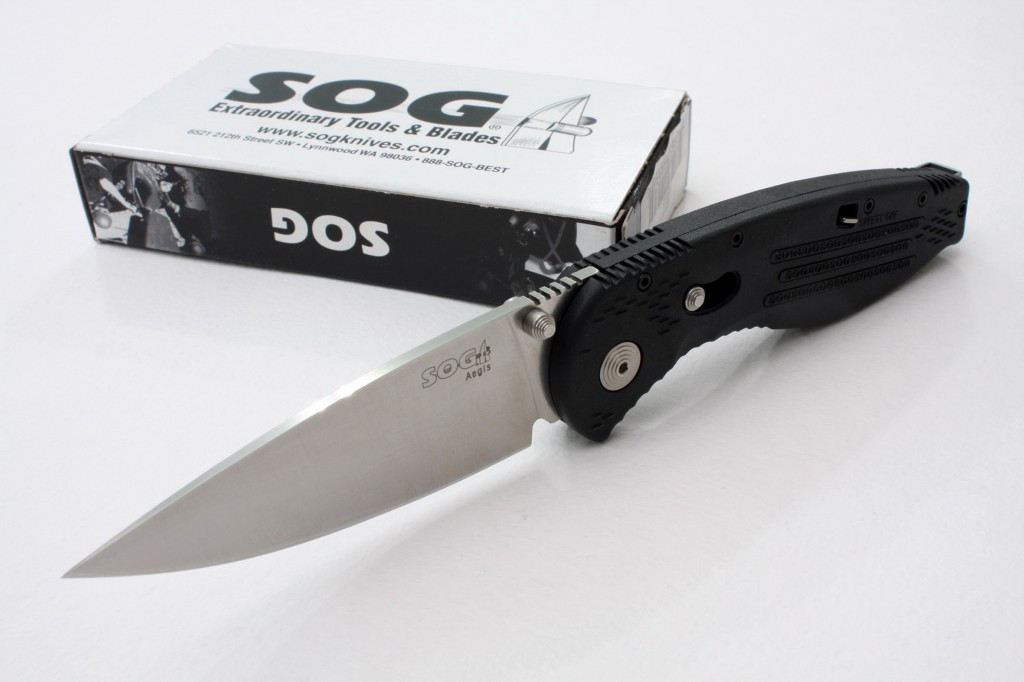 The Aegis
, from Lynnwood-based SOG Knives, sports a 3.5-inch blade that locks in both the open and closed positions – this is a nice feature since even an exposed blade tip can be a significant problem in a pocket. To open the blade, slip the small safety on the back of the handle to the "open" position and use the thumb-stud to flip the blade out. As the blade comes forward, SOG's 'surest assisted technology' (SAT) engages and a pair of springs quickly pushes the blade up into its locked-open position. The straight-edged steel blade holds an edge remarkably well – we found it sharp enough easily slice through 1-inch tubular webbing, even after a week of whittling around camp during a fishing expedition into Idaho's Henry Fork country.  The Aegis' nylon handle features checkering and inserts of tacky rubber to ensure the knife stays firmly in hand, even in wet conditions. The Aegis proved durable, tough and comfortable to use even with light gloves. It sells for $93.25 and weighs a mere 3.1 ounces. For more information, visit
www.sogknives.com
.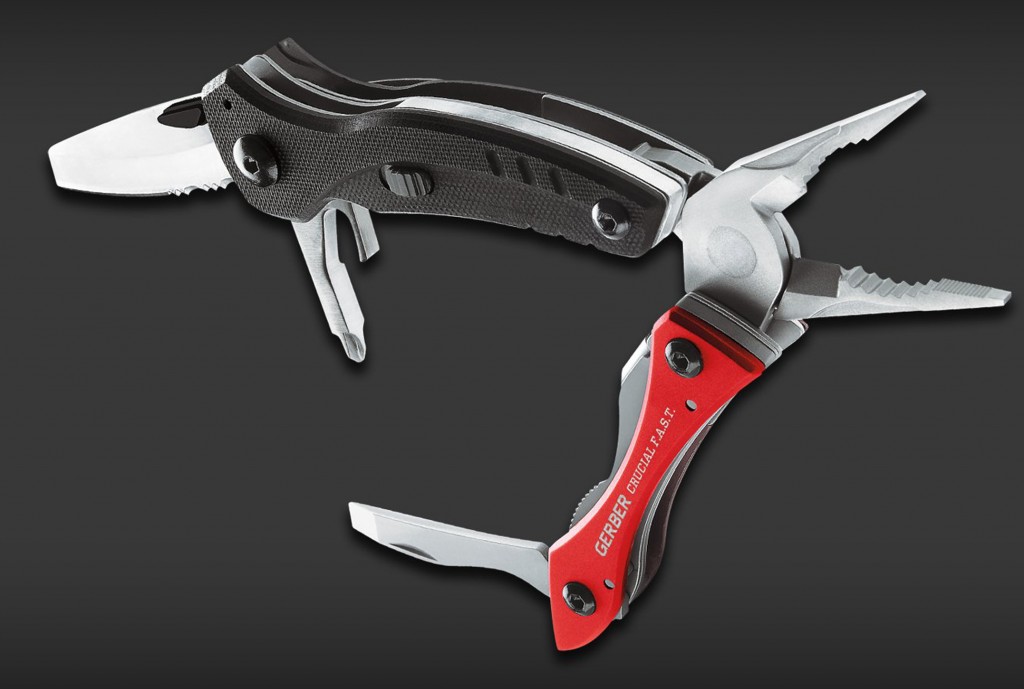 On the multi-tool side, the new Crucial FAST from Portland-based Gerber Knives. This compact tool includes an assisted-opening blunt-tipped blade for quick, secure deployment of the knife edge. Beyond the knife, you'll find a firm pair of needlenose pliers, flat- and Phillips-head drivers, bottle opener, wire cutters, and a second blade (partially-serrated). The Crucial is smaller, lighter and more functional than many of the larger, more expense multitools on the market. Indeed, for the price, and weight, this tool can't be beat for the backcountry. The Crucial FAST retails for $58.00 and weighs just 5.8 oz. Visit
www.gerbergear.com
for more information.