Best of 2011: Great Gear for Outdoor Adventures
Best of 2011: Great Gear for Outdoor Adventures
I typically avoid end of the year lists – they tend to be overly subjective and someone always gets upset when their favorites don't make the cut. This year, I'm making an exception since 2011 delivered some remarkable gear that deserves extra mention before we dive into the new spring lines of products. The following items, ranked in no particular, represent what I feel are the best outdoor gear innovations for the fast-fading year.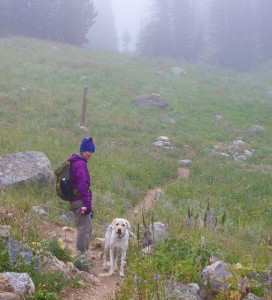 1.    

Polartec NeoShell
The NeoShell represents the biggest leap forward in waterproof-breathable technology since the initial introduction of Gore-Tex. Unlike Gore-Tex products, though, the NeoShell membrane moves moisture – or "breathes" – faster and in greater volumes than traditional shells, even in frigid conditions. The membrane is air permeable so air may flow freely through it, rather than requiring an interior heat to 'push' through the membrane like Gore-Tex breathable products. As a hiker who tends to produce sweat easily and in great quantities, I seldom resort to wearing traditional hardshell rainwear unless caught in a true downpour. I tend to get clammy too quickly, thus minimizing the benefits of keeping the rain out. NeoShell, though, lets me shed excess heat and moisture as it develops, regardless of my activity level. That the membrane can be used in a variety of fabrics and shell styles greatly increases it's worth. See the next two of my 2011 Favorites. For more information, visit
polartec.com/shelter/polartec-neoshell/
and
bit.ly/neoshell2
 1a.    

Marmot Zion Jacket
The Zion bonds the NeoShell to a soft face and a brushed tricot backing to create this stretchy softshell that beats back violent storms like the best hardshell. Any sweat generated during anything from skiing black diamonds to shoveling your driveway will zip through the fabric as it forms.We found the modest stretch in the Zion's fabric made this a gem of a jacket for active outings such as climbing, backcountry skiing and even steelhead fishing – the jacket flexed and moved with us as we fought those chrome missiles in the icy rivers of the Northwest. Small rubberized nodules on the shoulder yolks add a nice visual element, but also add functionality by keep pack straps from slipping during gnarly descents. A fleecy inner backing helps move moisture, too, but also provides a bit of warmth in more mellow times. Available in men's and women's sizes. $375. Visit
bit.ly/Marmot-Zion
1b.   

Westcomb Apoc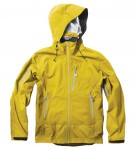 Forget breathing. This puppy pants! The Apoc's use of NeoShell in a lightweight jacket helps transports sweat so efficiently we briefly worried about its waterproofness. Torrents of rain pounded our team during testing, though, with not a drop penetrating the shell. Even during those drenching downpours, though, sweat smoothly evaporated through the shell. The 340-denier shell material is heavy enough to be durable and tough, yet light enough o keep the total jacket weight to a respectably light 1-pound, 1 oz (men's medium).The sleek Apoc sports just a few frills – a nice interior iPod pocket, and four deep exterior slash pockets to keep gadgets handy, but dry. An ideal jacket for general outdoor use regardless of weather conditions. $480.
www.westcomb.com
2.    

Sage One Fly Rod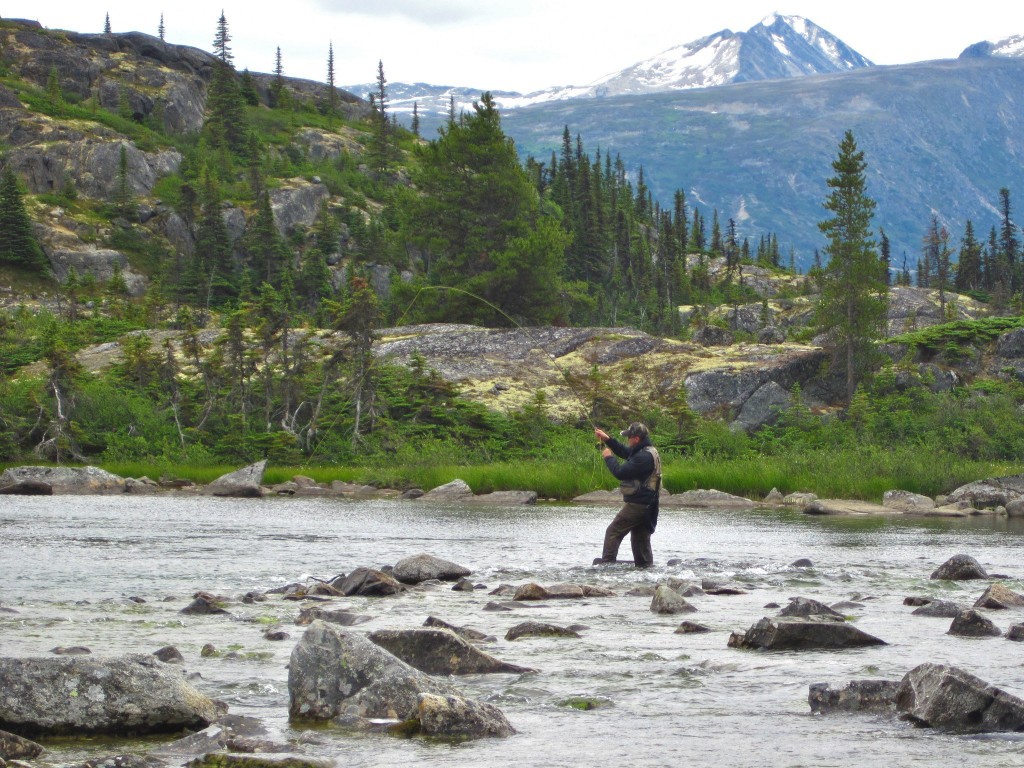 Trying to toss a bit of feathers and fluff 100 feet upriver and hit a spot no bigger than a fist got much easier this year. The Sage One series fly rods use new carbon-fiber technologies, dubbed "Konnetics," to allow the rod to bend and flex fluidly while suppressing secondary vibrations. The result is unmatched casting accuracy. The fast-action rod takes a little getting used to, since it does load so quickly and fires line so accurately. But after a few casts, it feels like a natural extension of your arm. Field testing in British Columbia (grayling), Washington, Idaho and Montana (trout) supported the claims. The 9-foot, 5-weight rod comes in a 4-piece version only, weighting just 2.75 ounces.

This truly is The One we like best!
$725.
www.sageflyfish.com
3.    

Pentax Optio WG-1 GPS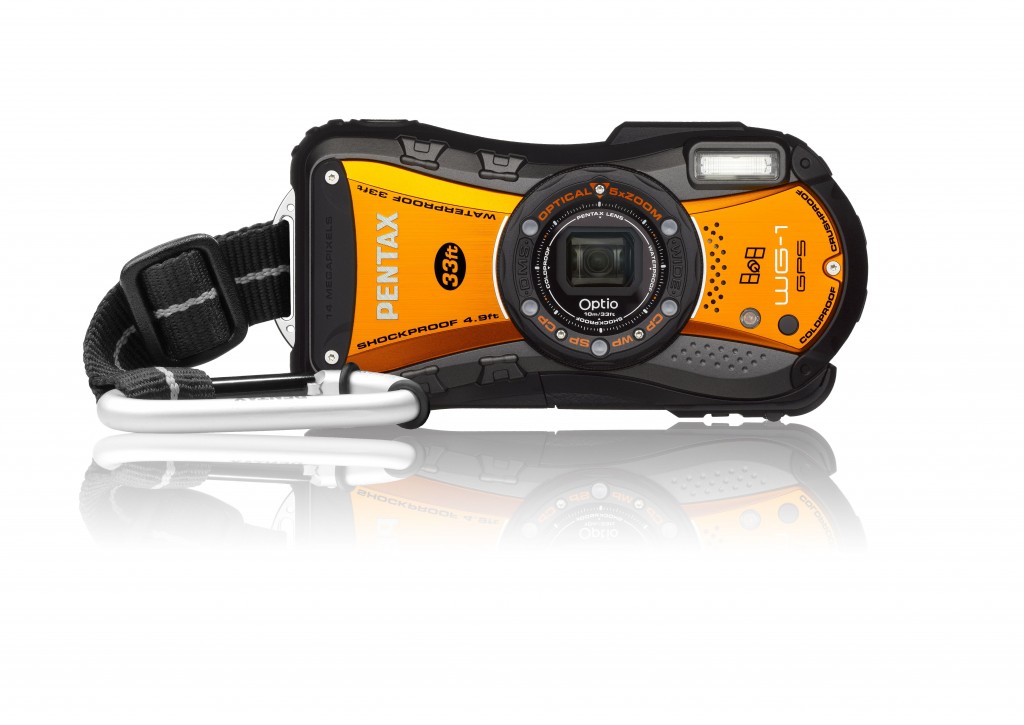 Water and fine electronics don't usually get along. Sometimes, though, wet and digital gadgets go hand in hand. The Pentax WG-1 GPS camera offers outdoor enthusiasts a handy means of documenting their adventures in pictures in wet weather and even underwater. Fully waterproof to 33 feet, the WG-1 sports a 14-megapixel sensor behind a 5X optical zoom lens (equivalent to a 28-140mm zoom). The 2.7-inch LCD screen is bright enough to be viewable underwater for clear framing of submerged shots. It also offers enough contrast and clarity to be usable in bright sunlight. For trail enthusiasts, the camera's rugged body is designed to withstand impacts and falls of up to 5 feet with no damage. Despite that sturdy structure, though, the camera retains a slim profile that fits comfortably into shirt pockets and the narrow pockets frequently found on new backpack belts.  We tortured the WG-1 GPS in the wettest, most rugged locales we could find in the Northwest.  The camera's controls are large and easy to operate, and Pentax offers a host of options to assist in framing and exposing images properly. One unique feature, though, really helps the Pentax WG-1 excel as an adventurer's camera: the integrated GPS function. The GPS chip built into the WG-1 GPS allows users to automatically embed exact location information into the metadata of every picture taken. In short, every picture included an embedded GPS waypoint, so you can quickly and easily pinpoint your pictures on digital maps and online sharing sites such as Google Earth. $399.
www.pentaximaging.com
4.    

Dahlgren Socks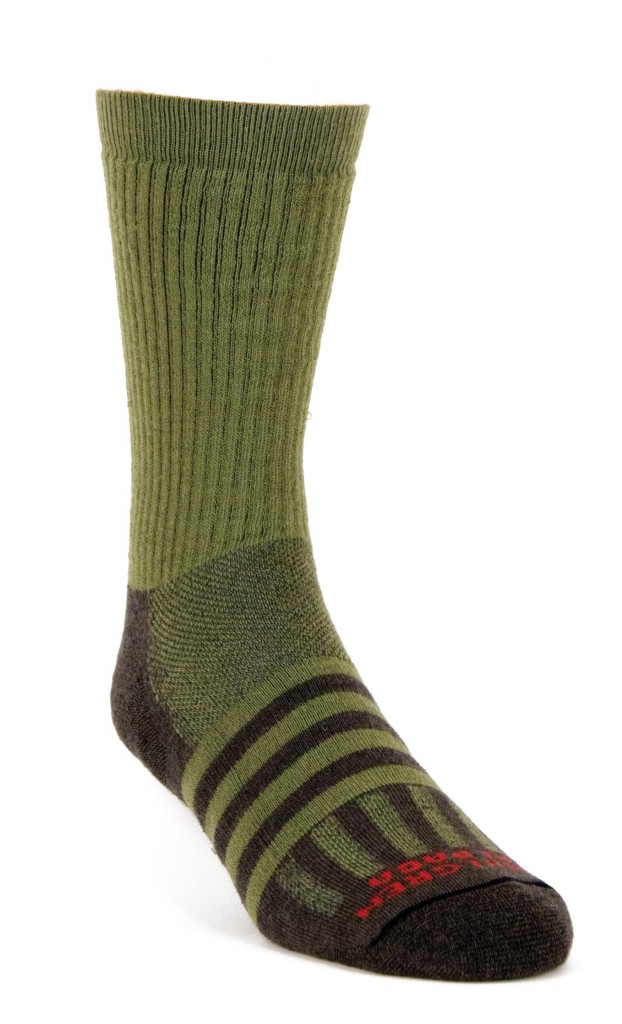 Technically, these aren't "new" for 2011, but the brand is "new" to far too many of you. If that's the case for you, you've been missing out. There are a LOT of great outdoor sock brands. Many will serve you well. But after 20 years of field testing socks while stomping up and down trails, tracks and unmarked terrain, one brand stands apart as the makers of the best hiking socks I've ever worn. Our testers especially praised the Dahlgren's Hiker alpaca-wool socks. Dahlgren actually blends the highly insulating alpaca wool with denser merino wool to create a moisture-controlling sock that provides great cushion in the heel and instep, while allowing good breathability and venting. Even better, the small family-owned business makes their socks right here in the Northwest to further ensure excellent production quality. Dahlgren's Hiking Socks are available in Mens and Women's sizes. $19.50. 
www.dahlgrenfootwear.com
.
5.    

Fishpond Pawnee Gear Bag
Designed specifically for fly fishers, the Pawnee Duffle offers the best means of keeping your angling gear organized and ready to go. A heavy-duty zipper around three sides of the lower compartment allows the top three-quarters of the Pawnee to swing off the lower section, revealing the flat storage perfectly sized to fit a pair of wading boots and waders. A tough nylon mat folds out from the bottom of this section to provide a clean, dry place to stand while pulling on your waders and boots. The upper compartment sports a wide anvil-style zippered opening that reveals a bag big enough to hold your vest, a wading jacket, small landing net, reel cases, etc. A clear-faced zippered pocket on the outside of the main upper compartment is a perfect place to stash spare tippets, leaders, tools and assorted small gear. We've tried other gear bags, and liked many of them, but none were as perfectly matched as the Pawnee Gear Bag to the needs of river-wading fly fisher. $130.
www.fishpondusa.com
6.    

REI Endeavor Pants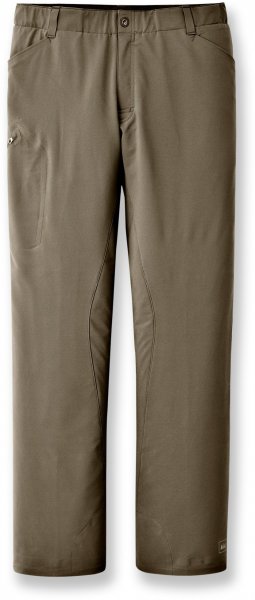 Everyone I know prefers to hike in shorts when at all possible. But shoulder season outings in the Cascades can be a bit chilly on bare legs. So pants are needed. REI's Endeavor Pants are the latest and greatest we've found that address the needs of cool weather trekkers without looking too teched out. With a relaxed fit, contoured legs and gusseted crotch, the Endeavor Pants allow smooth, natural strides without binding or rubbing. The polyester-spandex material gives the pants great 4-way stretch for additional mobility and comfort during strenuous activities like scrambling and climbing. That material also sheds water efficiently and dries almost instantly – in fact, I wore these will wet-wading on a fly fishing adventure in northern BC, and the legs didn't absorb more then a few drops of water despite hours of immersion in the clear, cold rivers. Zippered pockets on the back and sides keep small items secure, and deep front pockets provide good storage for essentials close at hand.  Available in men's and women's sizes. Bottom line: The best performing, and best looking, mountain pant we've found. $79.50.
www.rei.com
  Next up: The Best yet to come – Top Spring 2012 Products