The RAD plan: Getting the name right will help get our treatments right
The RAD plan: Getting the name right will help get our treatments right
Tell people you suffer from Rheumatoid Arthritis and you'll either get advice on how to cure your joint ailment with a proper diet, or you'll get sympathetic nods and comments like, "My dad has that too. His knees really bother him when it gets cold."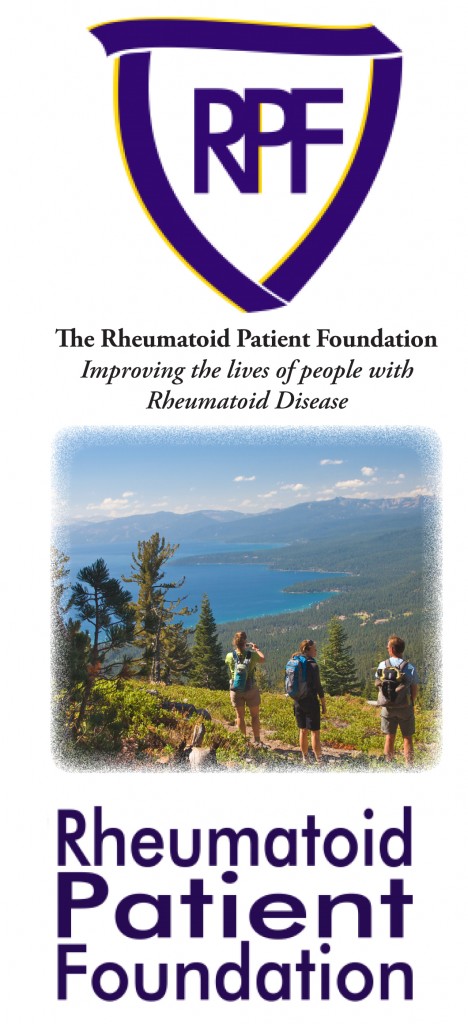 The name
Rheumatoid Arthritis
suggests the disease is all about joint pain. But in reality, arthritis is just one of the symptoms of the disease. RA affects the joints and connective tissues, but it also can strike the heart, lungs, nervous system, kidneys, liver and most other organs in the body – even the skin. What's in a name? I have RA. My big sister has Lupus. We both feel the pain. We both have compromised autoimmune systems. We both fight chronic ailments. And we both fight to keep our lives as rich and 'normal' as possible. I have fought RA for less than 6 years (since diagnosis). Jill has fought Lupus for more than 20 years! She has raised an incredible family of kind, loving, talented kids and she has kept active and energetic throughout the battle.
My sister Jill is my hero.
I have RA. She has Lupus. Our conditions aren't that different, but the common names used for them keep us separated in the public mind, but far too often they also keep us separated in the medical world. Rather than Rheumatoid Arthritis, many of us prefer the term
Rheumatoid Autoimmune Disease (RAD)
. The name we use matters little in the daily lives of people suffering these diseases. But when we try to explain why we move so slowly sometimes, or when we have to politely pass on invitations and outings, we need more accuracy in how we explain our disease. More importantly, when we deal with doctors and researchers, we need greater accuracy.
Personally, I'm fortunate to have a rheumatologist who understands ALL the impacts of RAD. She treats her patients like the most important people in her life while she's working with them. She knows her business inside and out. She asks questions – and LISTENS clearly to my answers – about the aches and pains in my joints as well as my general health, my energy levels, activity levels, etc. We actually converse and come up with plans together, rather than me simply sitting through an examination and being told what to do.
Not all of us are so lucky. I've heard many horror stories of 'rheumatologists' who treat all RA sufferers the same and generally that means treating them like they treat patients with osteoarthritis. They don't listen to patients' needs and desires, and frequently they discount or don't believe the patients when they describe their levels of pain. Getting these types of health care providers (?) to change their ways quite likely will require making them think differently about our disease. One sure way to do that is to make the disease name more representative of what we actually suffer from. Rheumatoid Arthritis tells a partial tale. Rheumatoid Autoimmune Disease tells the full story. Our Autoimmune Systems are in disarray and have pretty much declared war on the rest of our bodies. Our immune systems attack our joints, but no organ is safe.  I have arthritis, but it's merely one symptom of my disease – my Rheumatoid Autoimmune Disease (RAD).