One of the hallmarks of great backcountry gear is its ability to fulfill several different needs. After all, when everything you carry everything on your back, weight matters. So multitasking tools win out over single-purpose items.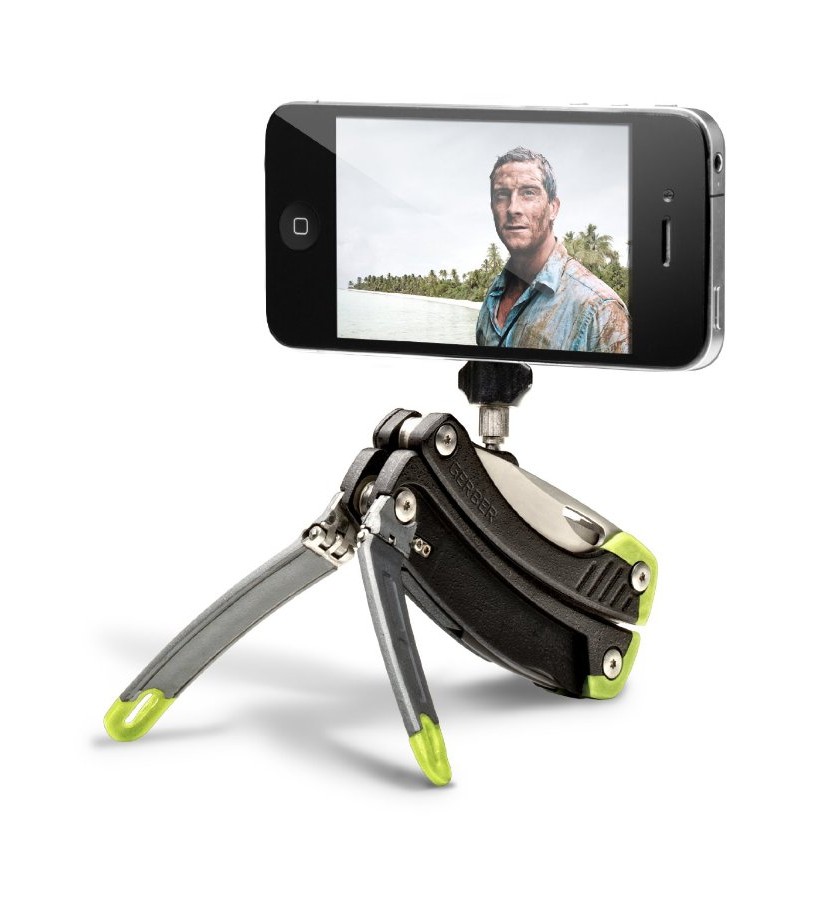 The Gerber Steady takes multitasking multitools to a new level – literally. The addition of a swing-out camera mount arm, and two stabilizing legs, turns the standard multitool into a mini tripod. The camera mount screws into any ¼" tripod mount hole on your camera, but Gerber also includes a cell phone adapter (a strong suction cup) so you can stabilize your smart phone camera, too. This worked wonderfully with both our iPhone 4 and an old flip-style phone. We even mounted, on the screw mount, a fairly heavy Canon 40D with a 28-135mm zoom lens and found it stable and secure.
The tool components of the Steady multitool include two knife blades (straight and serrated), screwdrivers (Phillips and flat), bottle opener, wire cutters, and pliers.
Photographers of all levels will want this as their go-to multitool anytime they head for the backcountry. $64; 5.8 oz; www.gerbergear.com