Keeping up your spirit
Keeping up your spirit
Our test team worked diligently to pair quality flasks with a specific alcoholic beverage ideal suited to that container. After weeks of research, this is what we remember:
Innate Classic Flask – $20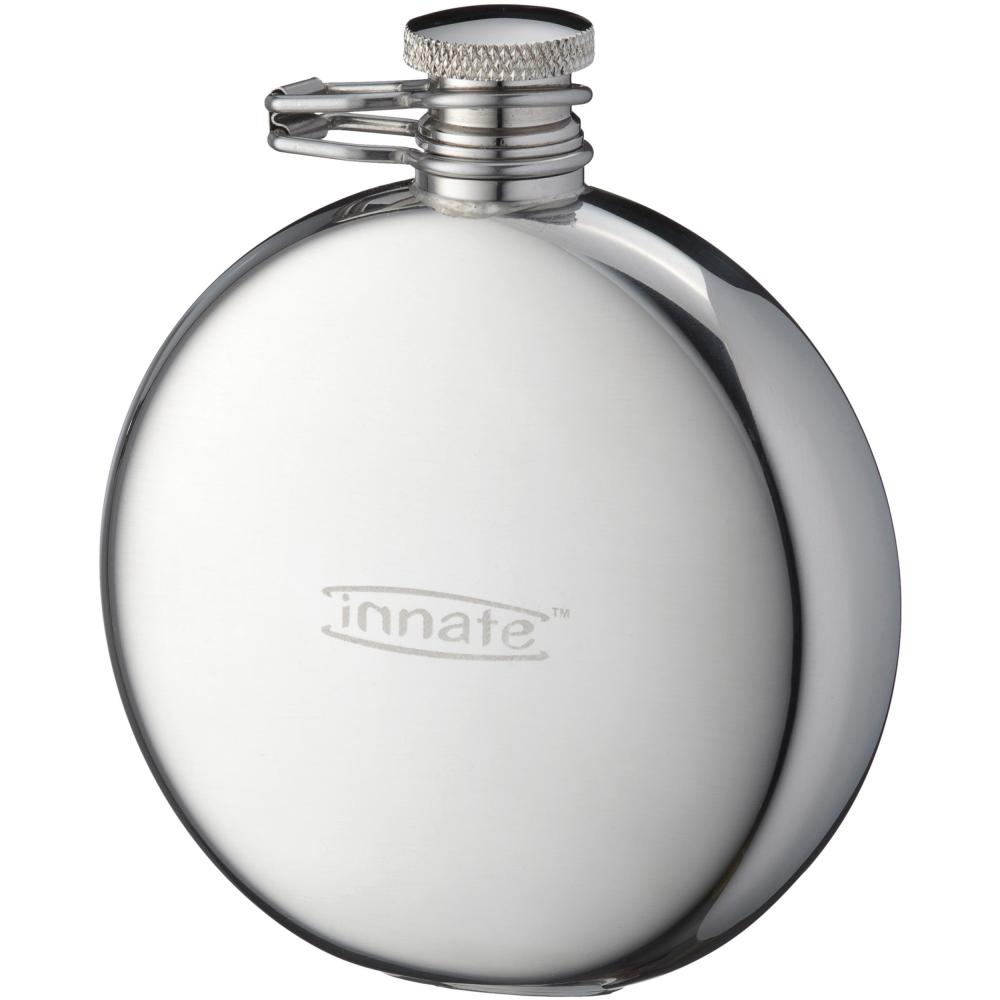 Small, round flask made from premium-grade stainless steel. A sparkling 5-ounce flask with a narrow mouth, ideal for spirits worthy of being sipped and savored.
www.innate-gear.com and www.jackdaniels.com
GSI Stainless Leather Wrapped Flask w/shots – $43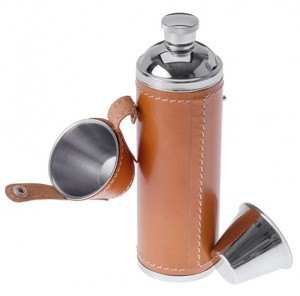 This bottle-shaped 10-ounce flask sports a narrow mouth for easy sipping on your own. But this beverage container also presents you the option of sharing your potent potables. A snap-on leather cap holds two stainless steel shot glasses so you can pour a dram for your companions while enjoying a nip of the good stuff yourself.
Recommendation: Glenmorangie Quinta Ruban – a complex 12 year old single malt Scotch that spent its final two years maturing in a port wood casks from the Quintas region of Portugal. Smoky with a citrus finish. On second thought, you might want to leave the extra glasses at home and enjoy this all yourself!
www.gsioutdoors.com and www.glenmorangie.com
Innate Trad Flask – $20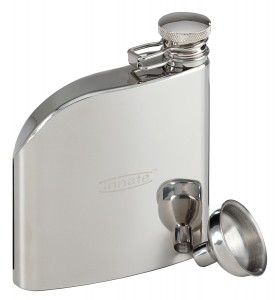 A modern take on the classic above. The contoured rectangular design fits in pack pockets perfectly and nestling snugly into your palm when savoring your modern potent potable.
Recommendation:

Pendleton 10:

a brand new 12-year-old single-malt rye whiskey from the dry country of  Oregon (Hood River, though, not Pendleton!). What else do the cowboys have to do after round-up besides perfect the distilling process? This rye proves single malts don't have to be from Scotland to be exceptional (though most are!).
www.innate-gear.com and www.pendletonwhisky.com
Simms Flask – $30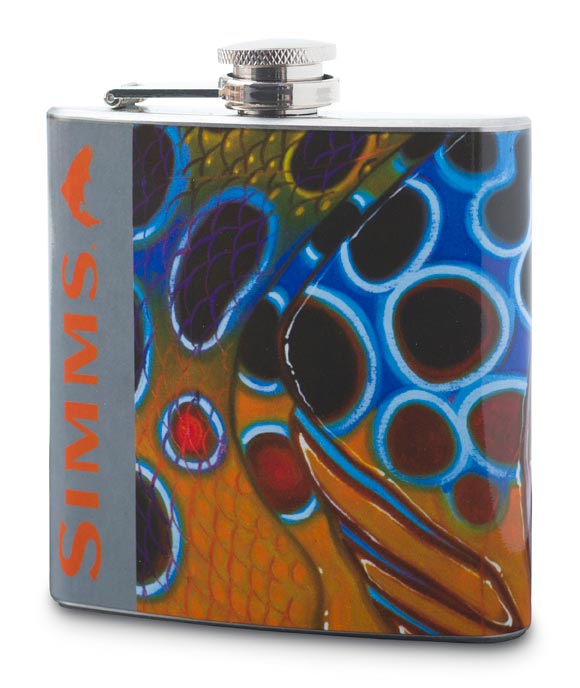 Artist Derek DeYoung specializes in fishing art, and the Simms Flask uses his art on this 8-ounce steel flasks. Enameled rainbow trout and brown trout patterns color the flask, making this an ideal flask for anglers to carry while wading those cold trout streams.
www.simmsfishing.com
and
www.dryflydistilling.com
Stanley Classic Flask – $20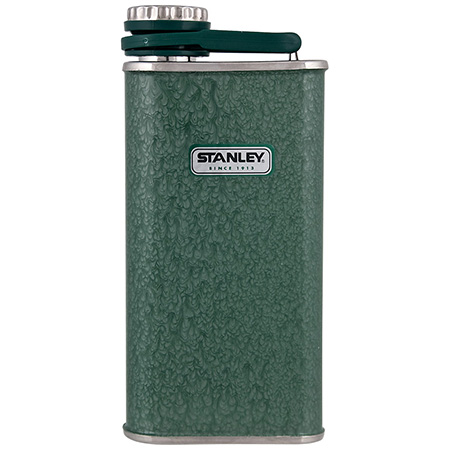 The oxymoronic "Stanley Classic" (Stanley gear is ALL classic!) proved the hardiest flask in the line-up. The 8-ounce stainless steel flask with 'hammered green' enamel outer coating boasts a wider-than-mouth so you don't have the hassle of sipping. Ideal for beverages best served as shots.
Recommendation: Don Julio Anejo tequila – a premium tequila preferred by Dirk Pitt (www.clive-cussler-books.com) and Doug Stroop (www.aerialparagliding.com). With flavors this bold and inviting, there's no need for mixers. Simply enjoy it straight up out of the flask.
www.stanley-pmi.com and www.donjulio.com
Cascade Designs Platypreserve Wine flask – $10 (or 4-pack for $30)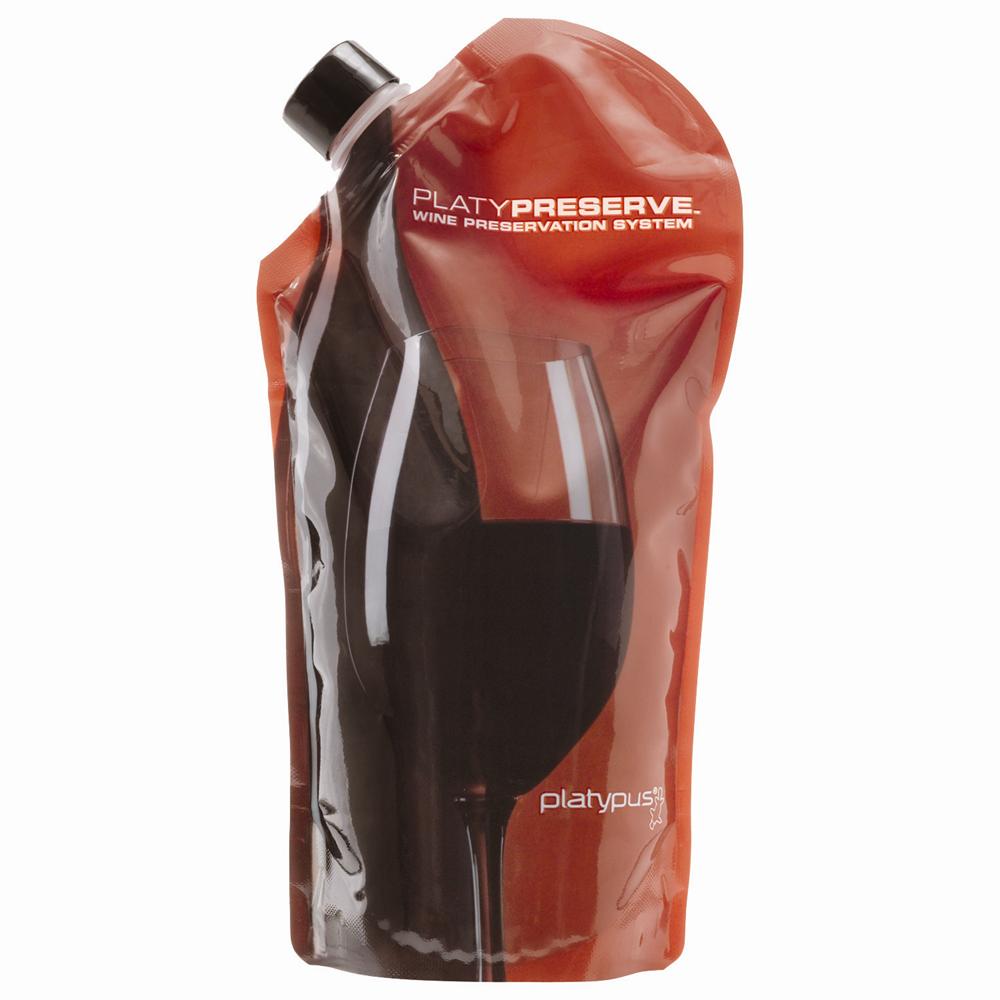 Wine is fine, but glass bottles break – it's heavy as hell! Let's face it; wine has suffered as a backcountry beverage primarily because you typically want to carry more volume than you do when packing simple distilled treated. Even the Platypreserve, which lets you ditch the heavy breakable glass while, actually reduces oxidation of your favorite vino. The soft nylon/polyethylene bottle does not react with wine, so there is no change in favorable, while the soft structure allows you to eliminate all air from inside the bottle, eliminating unwanted oxidation to preserve the refined flavor profiles of no matter how complex the vintage.
Recommendation: Kestrel Winery's Sangiovese. A mellow red with lots of fruity aromas and flavors. A perfect complement to a carb-rich pasta dinner after a long day on the trail.
www.platypreserve.com and www.kestrelwines.com