Sage Quest Ultra-light: Ideal rain shell for active anglers
Sage Quest Ultra-light: Ideal rain shell for active anglers
When June rain squalls hit the western Cascade foothills, they tend to hit hard.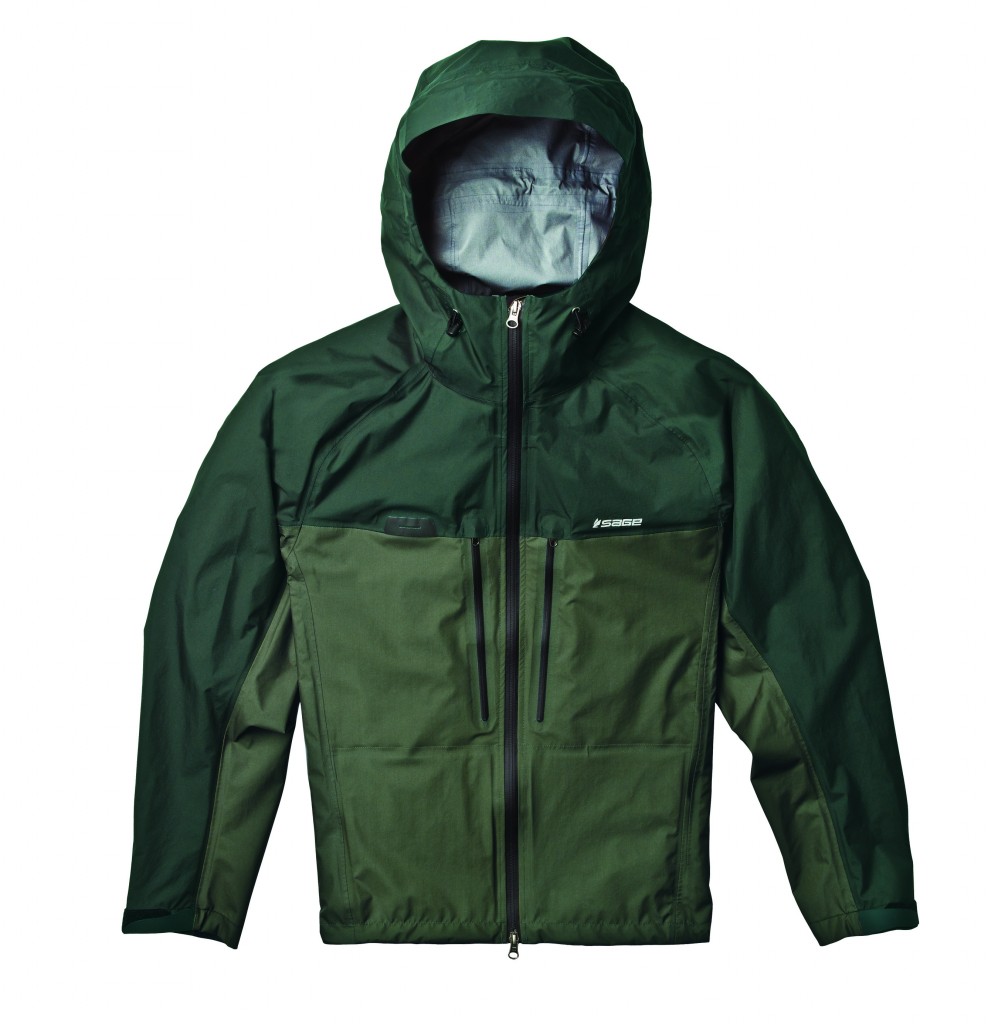 Standing in the high, cold waters of the Tilton River I noticed the partially sunny day had turned dark. Looking upstream, black clouds dropped curtains of rain across the river valley and it was drifting quickly toward me.  Stepping up on the back, I quickly pulled a slim green bundle out of my fishing vest's back pocket and unfurled it. Just after I slipped into the
Sage Quest Ultra-light jacket
, the squall hit us. But I stayed warm and dry despite the cold downpour. The Sage Quest Ultra-light jacket weighs a mere 11 ounces (for the XL I wore) and packs into a neat bundle about the size of a soda can. Tucked into my vest, I barely new it was there. But when pressed into use, it offers big-time performance. The thin 3-layer nylon shell includes Sage's proprietary waterproof-breathable membrane  (GeoShell
TM
) that proved to be fully waterproof as promised and at least as breathable as classic Gore-Tex. Articulated elbows prevent bunching and pulling around your forearms while casting, and two large chest pockets swallow fly boxes easily so you can get your flies readily available without having to dig inside the shell, which invites rain intrusion. The jacket-length cut keeps the hem from dragging into the water when wading waist deep, and the generous hood fits neatly after ball caps and even small sun hats. The $200 Sage Quest Ultra-Light makes a great, affordable addition to any angler's river gear – it's a small price to pay, and a tiny weight to bear, for good rain protection on the river.
www.sageflyfish.com