Washington Wine Country Gets Busy with Autumn Activities
Washington Wine Country Gets Busy with Autumn Activities
This is my first (and only) "lazy blogger" post – I'm using an unedited press release to share news about the happenings around one of my favorite parts of Washington: the high central Columbia Basin. Yes, I love that sagebrush country, and not
just
because it is awash in quality wine! Eastern Washington has a lot to offer outdoor recreationists and this list of events proves it also has a lot to offer those who prefer more 'social' activities than solitary hiking and fishing. Read on and remember – the upper Yakima River is open and fishable year-round. Red wine and trout makes for a great weekend any time of the year!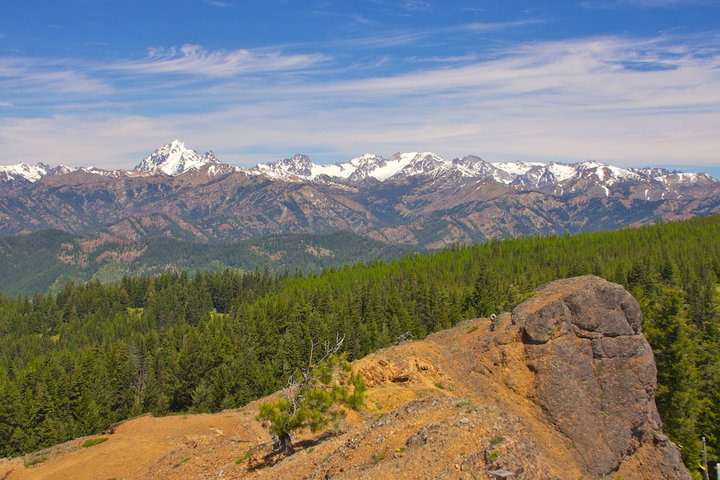 FESTIVE FALL EVENTS IN WASHINGTON'S YAKIMA VALLEY
WHAT: Festive fall events including a Balloon Rally, Ale Festival, HalloWine and many more
WHEN: September through December 2012; full details are below
WHERE: Various locations throughout the Yakima Valley
DETAILS: Event information, including location and ticket prices, is listed below. For more information visit www.visityakima.com.
Skewered Apple BBQ Championship, Saturday, Sept. 8 – Sunday, Sept. 9
Hosted by Tree Top, this open competition invites aspiring grill masters from the West and Canada to compete for up to $25,000 in prize money. Those who are not participating will enjoy cooking demonstrations, live music, beer and wine garden, and much more. Hours for the event are 4 p.m. to 11 p.m. on Saturday and 11 a.m. to 6 p.m. on Sunday. Admission is $10 for two days; children 12 and under are free. All events are located at Tree Top,
220 E 2
nd
Ave., Selah. For more information, please visit
www.skeweredapple.com
.
Apple & Pumpkin Festival at Bill's Berry Farm, Saturdays; Sept. 22 – Oct. 20
Bring the family out to the farm for free fall fun between 10 a.m.-5 p.m. every Saturday from September 22 to October 20. All ages will enjoy a hay ride to the orchard to pick crisp apples right off the tree or visit the pumpkin patch and pick your own pumpkin. Squeeze your own apple cider on our presses or purchase it already pressed. Relish the beautiful fall days with a family picnic and live music, and laugh with the children as they ride the Barnyard Train. Apples, pumpkins, fall decor and fresh veggies available by the pound and the box. For information and a map to the farm, located at 3674 N. County Line Rd. in Grandview, visit
www.billsberryfarm.com
.
The Great Prosser Balloon Rally, Friday, Sept. 28 – Sunday, Sept. 30
More than 35 hot air balloons will brighten the Yakima Valley sky; some lucky spectators might even be asked to assist the pilots. The weekend-long event features Sunrise Hot Air Balloon Launches from the Prosser Washington Airport, a Harvest Festival, a Farmers market and a Street Painting Festival. Visitors can also enjoy Night Glow on Saturday at dusk at Fiker Stadium, gates open at 5:30 p.m. During Night Glow, hot air balloons will be anchored and illuminated from within against the beautiful starry sky creating a breathtaking scene. Balloon Rally memorabilia will also be on sale throughout the weekend including Rally Caps, T-shirts, Night Glow Sweatshirts, and more. Admission and parking are free. For more information, visit
www.prosserballoonrally.org
or call (509) 786-3177.
Annual Kiwanis Wine Country Trek Saturday, Sept. 29 – Sunday, Sept. 30
A scenic two-day, 120-mile bike ride, round-trip from Yakima to Prosser, through vineyards, hop fields and orchards.  Start time from Yakima on Saturday is 8:00 a.m. returning Sunday at 6 p.m. Registration is $135 per cyclist with
all proceeds going to Kiwanis community and youth service projects. This event coincides with the Hot Air Balloon Festival and the Harvest Festival in Prosser. Registration includes our famous gourmet dinner, the balloon glow, overnight camping (indoor and outdoor) in Prosser, Sunday morning breakfast, baggage transportation and break stops. For information, visit
www.kiwaniswinecountrytrek.com
or call 509-786-8973.
Ninth Annual Fresh Hop Ale Festival, Saturday, Oct. 6
Celebrate the Yakima Valley hop crop – which contributes 77 percent of the total U.S. hop crop – with fans of fine craft beer in downtown Yakima for the Ninth Annual Fresh Hop Ale Festival. Ale Festival goers can enjoy selections from numerous participating breweries in addition to brewing demonstrations, a cigar tent, food from local restaurants, live music and street dancing. The Festival begins at 5 p.m. and will continue until 10 p.m. Ticket prices are $30 if purchased in advance and $35 at the gate. All proceeds benefit Allied Arts of Yakima Valley which coordinates art programs, classes and events for the community. Pre-sale ($30) tickets are on sale at local businesses around the Yakima Valley during regular business hours through noon on Friday October 5. Plenty of tickets will also be available for $35 at the gate.
Ticket price includes a commemorative beer glass and $6 scrip (used instead of cash for beer and wine, but note that food is cash only and that the event is 21+ only. ID is required for entry. For more information, visit
www.freshhopalefestival.com
or call (509) 966-0930.
Pirate Plunder Adventure Race, Sunday, Oct. 7, 2012
The 2012 year marks the first installment of the Pirate Plunder Adventure Race which is a 4+ mile obstacle course race that combines ever-changing terrain with 15+ obstacles to test your strength, stamina, and love of mud. You'll climb over walls up to 12' high, crawl through a 40' long mud pit, slide down a 30' water slide, battle through tires, and face many other challenges all while running through a combination of fields, mud, and sand pits! Once completed, participants are greeted with a cold beverage, live music, and great food! This race is a great way to get you, your friends, and family away from the TV, off the couch, and covered in mud, so come on out and see if you're worthy of the name "Pirate" or are you just another "Scallywag" in line to "Walk the Plank"!  The 2012 race day will be Sunday, October 7th, at Fullbright Park in Union Gap. 
www.pirateplunderrace.com
.
HalloWine in the Rattlesnake Hills, Saturday, October 27 
Chills, thrills and wine – enjoy Halloween the Yakima winery way. The wineries in Rattlesnake Hills will feature artist-carved pumpkins, harvest soups, chocolate, costumed staff, new releases and great deals on wine. Treats in the form of special discounts on wine will be awarded to guests who wear festive costumes. Wineries along the haunted trail are open from 10 a.m. to 5 p.m. Admission is free. For more information, visit
www.rattlesnakehills.org
or call (509) 965-4521.
Dia de Los Muertos at Mighty Tieton, Saturday, October 28 – Sunday, November 11
Tieton Arts and Humanities invites you to a celebration of community y los muertos! The exhibition features a traditional sand painting by Fulgencio Lazo, seminars on the sacred traditions, and traditional altars. Sunday, October 28
th
, from 12-5pm, is the afternoon festival featuring arts and crafts activities, food, and music in honor of the dead. The exhibit will be open Friday-Sunday 12-3pm and by appointment.  For information, call 509-847-3034.
Thanksgiving in Wine Country, Friday, November 23 and Saturday, November 24
Give thanks for Washington wine country and the fruits of the Yakima Valley this Thanksgiving. More than 50 participating wineries will offer food and wine pairings during the holiday weekend. Experience a variety of specialty food and wine parings, library tastings, and tours not available to the public. Premiere Passes are available for $30 online or $35 at the door. To purchase a pass, visit
www.wineyakimavalley.org
or call (509) 965-5201.
Lighted Farm Implement Parade, Saturday, December 1
Enjoy the Northwest's 24 year-old lighted parade in beautiful Sunnyside. Named one of A&E Television Networks' 'Top 10' lighted Christmas Parades in the America, the Lighted Farm Implement Parade features dazzling displays of more than 50 farm implements, vehicles, and floats covered with decorative lights. The Parade pays tribute to the agricultural heritage of the area with themed displays featuring scenes from the heartland of the Northwest. The parade starts at 6 p.m. in downtown Sunnyside. For more information, call (509) 837-5939.
About Yakima Valley, Wash
Located in south central Washington, the Yakima Valley is the oldest, largest and most diverse wine growing region in Washington State, producing nearly half of the state's wine grapes. With more than 70 wineries, in addition to acres of rolling vineyards, orchards and hop fields the valley is considered to be the epicenter of Washington's wine and agricultural regions.  This regional abundance invites visitors to indulge in farm fresh meals paired with local wines and to sample one-of-a-kind delicacies like Chukar Cherries, locally grown dried cherries and Aprés Vin, grape seed oils made from wine pomace. Located two to three hours from Seattle, Spokane or Portland, the sun-soaked valley is also rich in cultural heritage and outdoor recreation including fly-fishing, river-rafting, hiking and biking.