Stick it! Fikkes Fly Hiker let you cast away your trekking pole
Stick it! Fikkes Fly Hiker let you cast away your trekking pole
 When gearing up for a hiking adventure, savvy backpackers know that finding gear that does double duty helps trim off a lot of pack weight.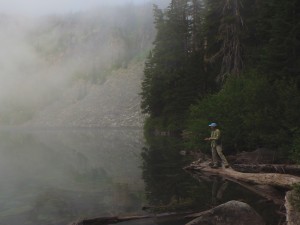 A great new brand from Washington state took that idea and created a brilliant new two-in-one product for hikers who like to enjoy angling during their adventures. The Fikkes Fly Hiker serves as a stout trekking pole during your hike into your favorite backcountry lake or river. Once at the water, the trekking pole breaks down to reveal a fly rod lurking inside. In mere moments, you can be rigged and reeling in wily trout!
The Fly Hiker's trekking configuration proved stout enough for use by a 6'2" 225-pound hiker during several long slogs into alpine lakes in Washington's Cascade Range. The cork grip sits comfortably and firmly in hand even when sweating. We used the aluminum pole alone and with the reel attached and found that, while the reel didn't really detract too much from the use of the Fly Hikers as a trekking pole, it did put the reel at risk on rough, rocky routes. We found it easier to keep the reel stashed in a backpack until you were ready to convert to fishing mode.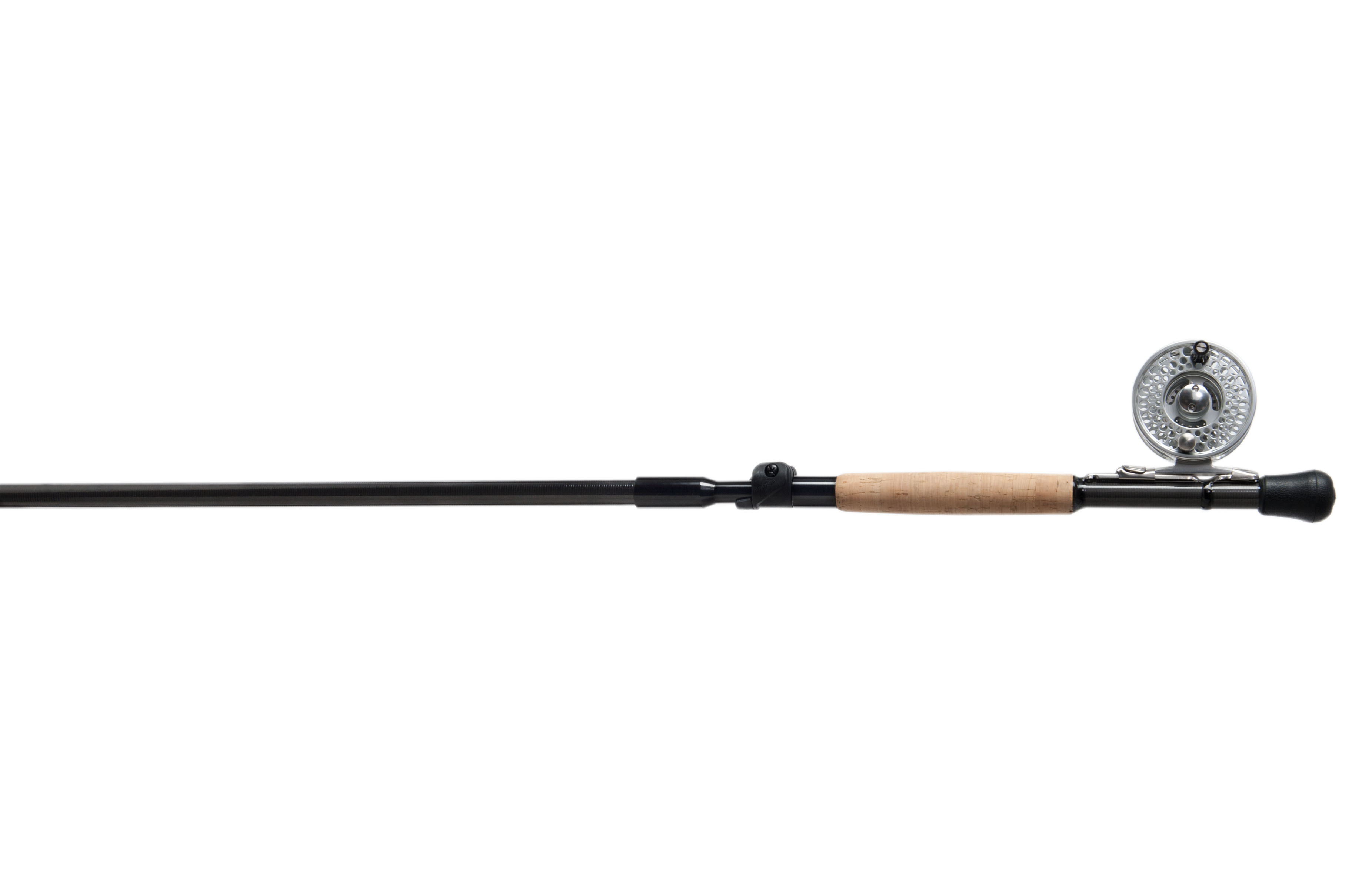 The trekking pole adjusts from 45 to 60 inches in length, making it useful for just about any hiker – our testers included myself (the 6'2" hiker mentioned above) as well as a few women standing just 5'5".  All felt comfortable hiking with the pole.
To change to fishing mode, remove the pole's handle and the lower shaft of the trekking pole. Remove the two rod sections from inside the middle trekking pole shaft. Insert the lower trekking pole shaft into the end of the handle, and the two rod sections into that lower shaft to create an 8-foot tip-flex rod. We tested the 6-weight version and found the rod more than adequate for casting both big streams and tiny dry flies on those high lakes. The stiff butt section helps give power to the rod – which is especially helpful in the windy conditions that often occur on these lakes.
The Fly Hiker will never be considered a daily-use fly rod by serious fly fishers, but for the avid hiker who wants to experience backcountry fishing, or for the avid angler who wants to keep their gear load as minimal as possible, the Fly Hiker is a phenomenal find.
The Fikkes Fly Hiker comes in 3-weight and 6-weight configurations, and there's also a new Spin Hiker for those who before to throw gear instead of tossing flies.
The Fly Hiker sells for $399.99 while the Spin Hiker goes for $199.99. www.fikkes.com