Ski Vacation? Get small in Washington for a big adventure
Ski Vacation? Get small in Washington for a big adventure
Think ski vacation, and places like Sun Valley, Aspen, Steamboat Springs and Park City come to mind.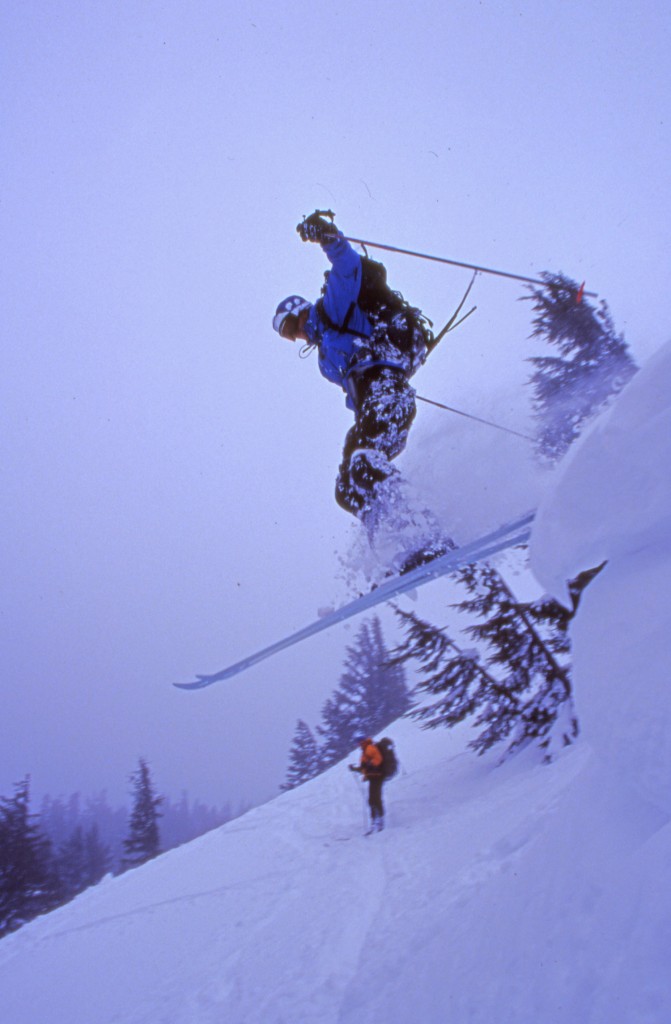 Think a bit more, though, and those dreams evaporate quickly as you start to add up the expenses. Airfare for the family, lodging in a resort town, lift tickets a premiere ski area, meals out morning, noon and night. Ka-ching! Fortunately, there are other options. You can have a great ski vacation without breaking the bank – and without leaving the State of Washington. For Puget Sound residents, a few hours drive puts you in some remarkable ski country, with affordable lodging, unique ski terrain, and new environments to explore. The Cascades draw most of the attention of skiers in Washington, but the small mountain ranges east of the Cascades offer skiers things they won't find in the Cascades. Like true dry, fluffy powder and lift ticket prices that won't totally bust our budget. Toss in top-notch lodging and you have the makings of a great in-state vacation. Take note, though, that the Cascade resorts do have that their east-side counterparts are lacking: lift lines! So you better get in shape, because you won't be spending a lot of time resting up while waiting for the lifts!
WHERE TO GO
Mission Ridge, Wenatchee:
Remarkably, one of the true gems of Washington skiing is frequently maligned by Seattle-area skiers. Perhaps because it is a blue-collar resort in the heart of redneck country. Whatever the reason, the fact is that Mission Ridge just outside Wenatchee frequently has some of the best snow in the state, with a abundance of terrain.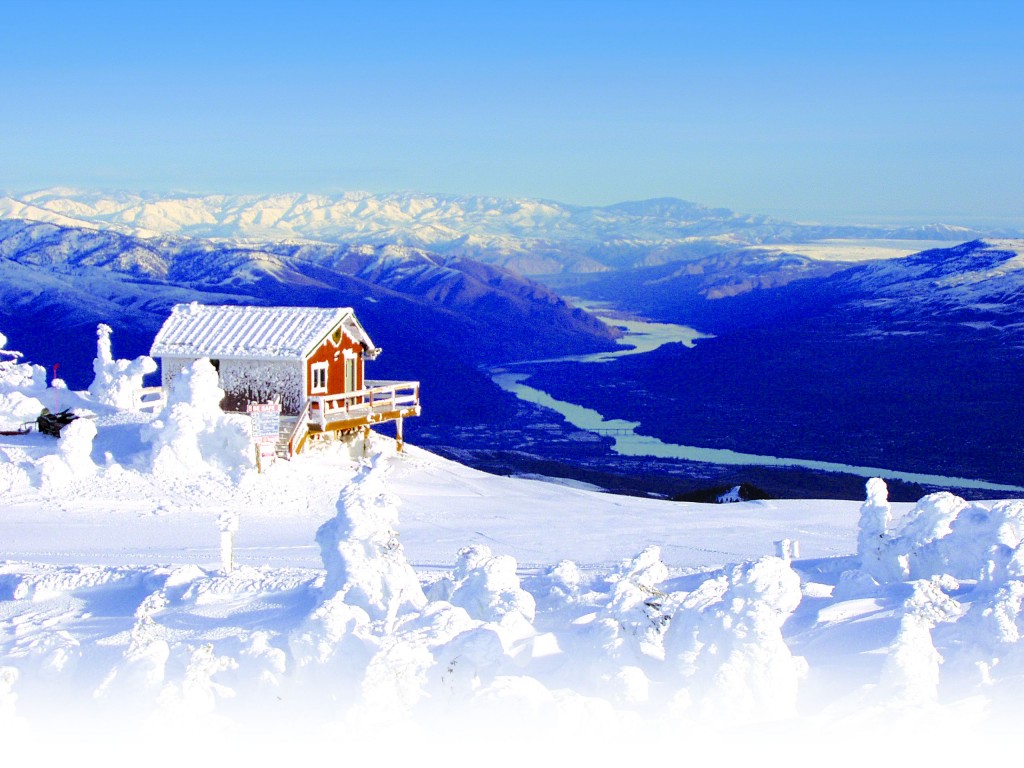 We took a merry band of skiers and snowboarders to Mission in January to check out the resort. None of the half-dozen snow-hounds had ever visited this little day resort, yet every one of them pledged to go back – and soon! Colorado-native Chris "Bacon-Boy" Bloomquist started skiing in the early 70s, is a master on both alpine and telemark gear and has worked at resorts ranging from Vail to Grand Targhee. Yet he declared the Mission snow was as fine and powdery as anything he experienced at the big Rocky Mountain resorts. "The snow is great, the terrain is varied and fun, and there's no crowds!" This was during a holiday weekend, and at most, the lifts had 15-20 people waiting to board at any one time. "One of the best days I've had on skis in decades." When compared to typical ski destination resorts, Mission Ridge is tiny.  Yet the area has 36 designated runs spread over 2,000 acres of terrain, and a wide variety of tree-skiing options to be explored. The lifts service 2,200 vertical feet of mountain, with one high speed quad running to the summit for maximum service to the steepest and deepest runs. Mission Ridge sits just 15 minutes outside Wenatchee. This "small town" city boasts a number of  modestly-priced hotels, ranging from the basic to the ritzy.  Many offer skier packages that including lodging, breakfast and lift tickets at Mission. The city also offers the finest authentic Mexican dinners in the state, at El Sol on North Wenatchee Avenue and Casa Tapatia on Grant Avenue in East Wenatchee.
Getting There

:
From Seattle, head east about 135 miles on US Highway 2 over Stevens Pass to Wenatchee. Continue southwest through town, following the signs to Missions Ridge. The resort is just 12 miles past the Wenatchee city limits.
www.missionridge.com
Mt. Spokane, Spokane
Mount Spokane, just 30 miles away from downtown Spokane, offers crisp, deep, dry snow yet still boasts an unusually high number of sunny days each winter.  The resort offers more than 45 designated runs, serviced by 5 double chairs, with 2,000 vertical feet of terrain to explore. Though somewhat bigger than Mission, Mount Spokane still offers the small-town feel of a day-use ski area. On long weekends, the crowds can be a bit denser as the students from Gonzaga, Eastern and WSU (Pullman is just two hours away) flock to the slopes. Yet the small resort has enough area to spread the crowds, keep lift lines short – if not non-existent – and the snow fresh and light throughout the day.
We found the area a joy to explore, with a relatively high percentage of challenging Black Diamond runs for the thrill-seekers among us. The mountain also sports a snowboarders paradise in the form of an elaborate terrain park that includes rails, half-pipes, tree jibs and a number of jumps. Finally, there's a healthy stash of trees and free-terrain for unregulated skiing and riding. Come nightfall, Spokane offers a wealth of lodging and dining options – it is the second largest city in the state, after all. You can easily find the accommodations that match your budget.
Getting There:
Head east about 300 miles on Interstate 90. Once in Spokane, turn north on Highway 395, then east on Highway 206. The mountain sits just 28 miles northeast of Spokane. 
www.mtspokane.com
Ski Bluewood, Dayton
If Mount Spokane feels small, and Mission Ridge tiny, Ski Bluewood is downright miniscule – by destination resort standards! This little pocket of powder, though, is a skiers paradise provided you don't need huge couloirs, massive mountains, enormous crowds, and rockin' night life to make your ski fantasies come true. Bluewood has the highest base in the state at 4,545 feet above ski level, and with its location in the far southeast corner of Washington, it gets nothing but light, dry powder on its slopes. Just 24 runs and two lifts await you here, so you can shred the mountaintop to bottom, side-to-side in a long weekend. But that's okay. It's made as a day resort, and its frequent powdery snowfalls keep things fresh and lively.  The mountain is tree-covered top to bottom, but the forest is mostly ponderosa pine and larch so you'll find lots of wide glades and narrow chutes to explore between the groomers. For the widest variety of lodging options, head to Walla Walla, but 45 miles from the ski area, or settle for one of the two or three hotels in the small town of Dayton, just 15 miles from the ski resort. Dayton (population: 2,500) also offers the only 4-star French restaurant in Eastern Washington – the Patit Creek.
Getting There:
Head east on Interstate 90 to Ellensburg, then veer southeast on I-82, passing through Yakima to Richland. Turn north on Highway 12 and follow it to Walla Walla and onto Dayton. Turn left on 4
th
Avenue in Dayton and drive 15 miles to the end of the road.