Holiday Gift Guide for Outdoor Adventurers
Holiday Gift Guide for Outdoor Adventurers
If you have an outdoors enthusiast on your gift list, you may need help since this unusual breed generally  has strange ideas of what makes a good gift.
Honestly, finding the perfect gift for a backcountry traveler can be a laborious chore. In the interest of serving our faithful readers, we once again took it upon ourselves to tackle this thankless job for you. After months of poring over catalogues, testing out demo units and prodding countless items, we've found the following gift ideas. We are sure these will please your favorite wild country enthusiast.
Eton FRX3 radio & auxiliary power source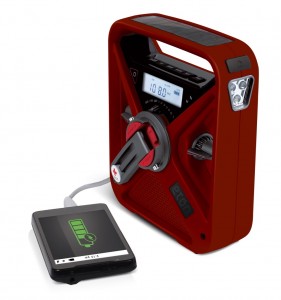 We live in an electrical world, with powered products dominating much of our daily lives. So when the power goes out we are lost – unless we have a back-up source. The Eton FRX3 provides a simple way to create power for small electronic devices (iPhones, iPods, cell phones, etc.) while also giving us a news and entertainment source: good old-fashioned radio. With AM, FM and NOAA Weather bands, the FRX3 keeps the powerless informed and entertained until the power lines are reconnected and the lights go back on.
As importantly, the FRX3 boasts a rechargeable battery that can be connected to other electronic devices via USB port. That battery can be charged with standard AC charger when you have electricity available, but when the power is out, you can charge by way of a fold-out hand-crank or a small solar panel atop the unit. Don't plan to power your laptop with this device, though we found it did provide a slow trickle charge to devices as power-hungry as an iPad. But it's ideal for smartphones and MP3 players. $60.
www.etoncorp.com
Stio Hardscrabble Jacket
Though the brand is new, the man behind the brand has a well-earned reputation for innovation and quality in apparel design. Stephen Sullivan, one of the masterminds of the original Cloudveil, launched Stio this fall with a small but impressive line of products. Our favorite piece is the Hardscrabble Jacket which blends technical outdoor fabrics and insulation with stylish design and a comfortable fit. The four-way stretch softshell face of the Hardscrabble repels rain and snow, while allowing great mobility. A thin layer of Primaloft One insulates well in moderately cold conditions – we've worn it in the dry cold of eastern Idaho and the wet-cold of western Washington and found it well suited to each. The design favors the classic look of a workman's jacket (think Carhartt) but somewhat cleaner and more stylish. The Hardscrabble fits equally well in an upscale urban setting and in a dirt-bag outdoor adventure. Whether you call it an urban-adventure jacket or a functional fashion piece, you'll love its performance, style and great fit. $195.
www.stio.com
Leatherman Piranha slim tool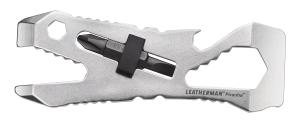 The next generation of multitools cuts the clutter while maximizing the tools. Leatherman – the creators of the multitool category – offer the Piranha as an alternative to heavy, bulky folding tools. Carved from a single piece of steel, the Piranha sports multiples sizes of open-end wrenches, Phillips and standard screwdriver bits, a bottle opener, a pry tool and a scraper. It also meets all TSA requirements for safe air travel so you can tote this in your carryon when heading out for adventures far afield. $35.
www.leatherman.com
Sierra Designs Gnar down jacket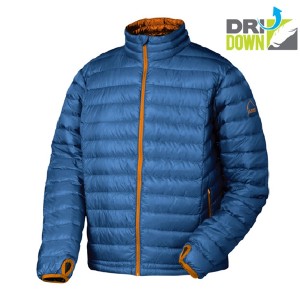 By utilizing DriDown in the lightweight Gnar jacket, Sierra Designs eliminated the one big negative of down: it sucks when wet. After significant use in the always-wet Olympic National Park rainforests, the Gnar made believers of us. The hydrophobic polymer coating on each feather in DriDown keeps the fibers lofty and insulating even when saturated. The puffy style Gnar provides a snug, yet comfortable fit. Deep hand-warmer pockets and thumbholes in the cuffs round out the warming features of this lightweight insulation piece. $229.
Sierradesigns.com
Redington Topo fly fishing kit
The art of angling with a fly seems complex and difficult to some, but Redington helps potential anglers cut through those concerns with this 'grab and go' kit. The Topo package includes a very nice medium-action fly rod, reel, line (backing, fly line and leaders), a small box of flies and even a nipper to clean up our knots.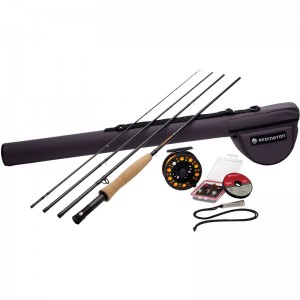 The Topo rod, a 9-foot 5-weight, proved ideal for novice anglers looking to learn and then perfect their casting actions while pursuing trout. The four-piece design and reel-attached rod case makes it easy to carry the combo kit while traveling and even backpacking. Indeed, the Topo kit is a perfect option for backpackers looking to add fishing to their backcountry adventures. The six included dry flies are perfect trout patterns for a wide variety of water. The Topo truly is a grab-and-go fly fishing kit perfect for any novice angler. Grab one for spouse and each of your kids and they'll learn to love your hiking adventures even more this year. $200.
www.redington.com
Highgear Anglers Watch
In fishing, all too often, timing is key. The difference between fishing and catching frequently comes down to availability of when you go. The Highgear Angler watch provides vital information about sunrise, sunset and tidal changes to help you hit the water at the right time to capitalize on feeding fish. What's more, the watch's computer processes that data to create suggested Peak Fishing times throughout the day to help ensure your success. The Angler also offers standard timepiece functions, a digital compass and a waterproof housing. $100.
www.highgear.com
Bellyak Frequency Body Boat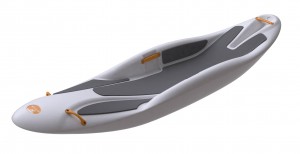 Everyone likes to play in the water, but many potential kayakers turn away because of the 'locked-in' concept of the spray skirt over a tight interior chamber. "People have a natural fear of being trapped," said Adam Masters. So he created the Bellyak Frequency, a lay-on-top kayak steered by hand and body motion. Stable and secure in modest white water, the Bellyak offers a shorter learning curve than traditional kayaks. Plus, said Masters, "being face level with the water gives the user the feeling of flying." $749.
www.bellyak.com
BioLite Wood-fire co-generation camp stove
Make your stove do double duty, an idea many industrial facilities are also copying. The BioLite burns wood scraps – twigs, branches, bark, etc. – to heat your cookset, while also turning a thermo-turbine to create electricity to charge an internal battery.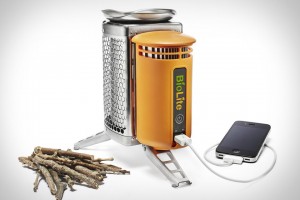 A USB port than dumps the charge into your electronic gear. (Large industry calls this 'co-gen' production – heat for their primary purpose of steam for their heat and machinery, and electricity for sale to utilities). The system works remarkably well, both in creating a hot cook surface that boils a liter of water in less than 4 minutes (using very dry fir and pine wood – plan on longer boil times if using scraps like twigs, bark and wet wood). It also re-animated a dead-battery iPod in less than 10 minutes and had the battery recharged enough to play for a few more hours after just a half-hour of charge.  $129.
www.biolitestove.com