The Role of Gender in the Business of Fly Fishing
The Role of Gender in the Business of Fly Fishing
From a business perspective, the idea of encouraging more women to join the fly fishing community makes great senses. After all, the total participation rate (i.e. total number of people over the age of 6 who have fly fished at least once) dropped 3 percent since 2007. (Source: Sports & Fitness Industry Association). (
NOTE: For a discussion of women's participation in the sport of fly fishing, click here)
The Sports & Fitness Industry Association (sfia.org) notes that though women account for 51 percent of the general population, they make up just 24 percent of the fly fishing market. To be on par with male participation rates, nearly 3 million more women would have to take up the sport! That's a lot of potential for growth in sales of fly fishing gear, apparel, guide services, lodging, etc.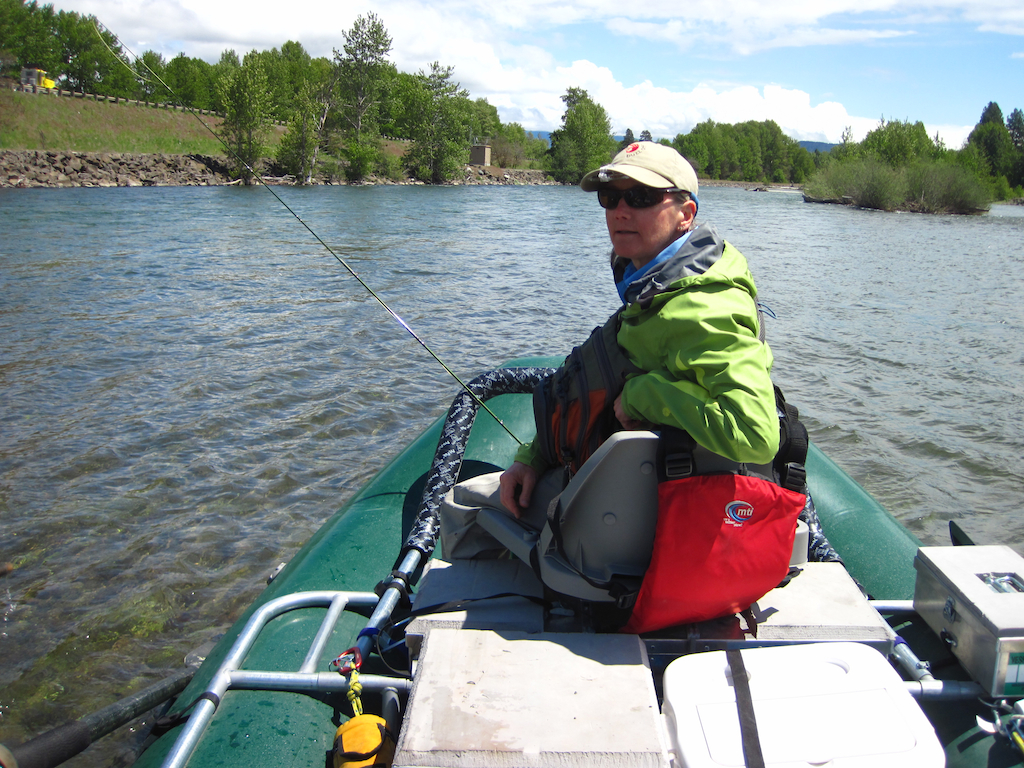 No surprise, then, that many industry leaders embrace the idea of encouraging more participation in fly fishing by all interested individuals, including women, kids, and minorities. Seattle-based
Redington
, a maker of rods, reels, waders and angling apparel, currently has one of the widest selections of women's specific gear. Their Sonic Pro waders are favorites of many of the women on our regular gear testing teams and Redington's women's technical apparel is unmatched in the fishing marketplace. Company spokeswoman Kara Armano says Redington has a strong interest in serving female anglers that goes back years. Best of all Redington has shown that fishing brands can be very successful with women's specific gear and apparel that goes far beyond the classic "shrink it and pink it" approach (i.e. the idea that gear designed for men only needed to be sized smaller and colored pink to sell to women). "Redington really hit the ball out of the park for women, with the Women's Sonic Pro waders. I've been fishing and wearing waders most of my life. I'm pretty short, and wearing men's waders was like wearing garbage bags. They don't fit at all. Having a fit designed specifically for women's bodies – all women's bodies – was a home-run." But it's not just waders. Redington also was one of the first brands to recognize that women anglers also needed technical apparel to wear with their waders. It needed to work in the rivers, but also look good and fit good. The Redington line of women's angling apparel is unmatched, with base layers, mid-layers and lifestyle pieces. "Our Redington clothing is nice because it doesn't have to be just for fishing – it works great for hiking, biking, skiing, whatever, and it looks good enough to wear around town. But it does have its home in the sport we most identify with." Redington will expand its women's line again this year, ensuring it stays atop the market.
Orvis
, one of the oldest fly fishing brands in this or any country, also has a history of designing waders and wading boots for women, but they've recently upped their commitment to female fly fishers. The Vermont-based company recently reworked their entire women's line of waders and boots. They've redesigned their products by having women do the designing, using a host of active female anglers as models, advisors and beta testers. They have launched a multi-media campaign to get the word about their new designs and design methods, including through online videos:
http://vimeo.com/66750743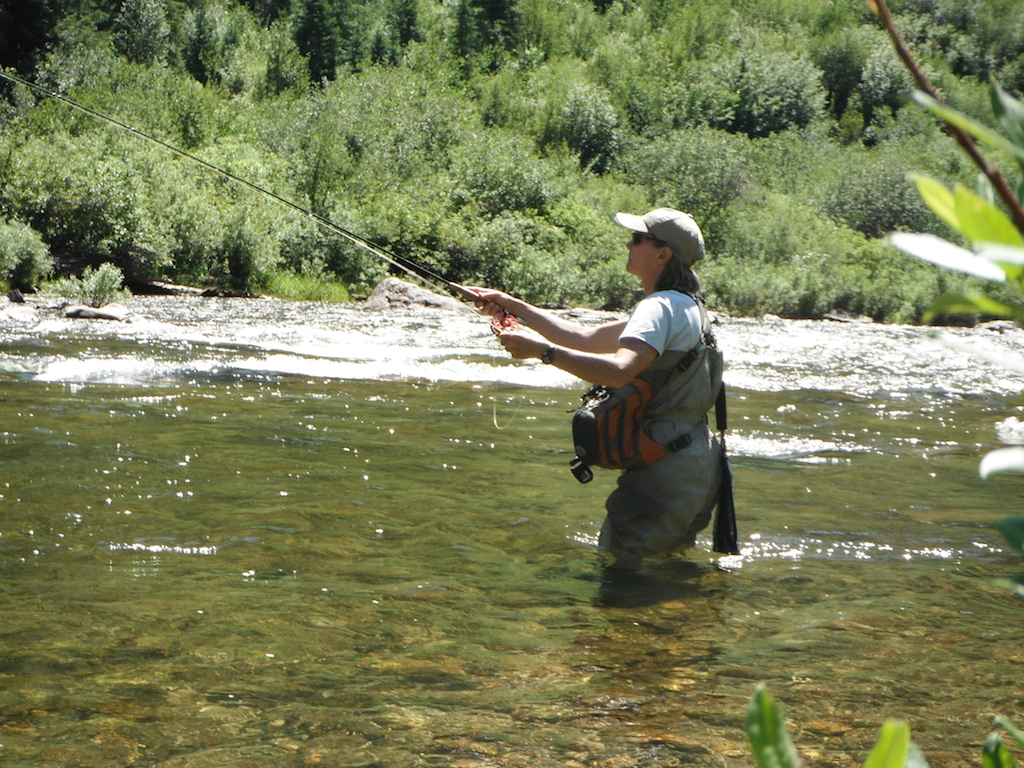 Likewise Patagonia has announced plans for a full line of women-specific fishing apparel and gear for the 2014 season. Company founder Yvon Chouinard says Patagonia has long recognized the importance of women in the outdoor industry, and not just because of their buying power and ability to influence family activities. The company's culture encourages and celebrates women's outdoor accomplishments on their own merit. Still,
Patagonia
is a business, and the women's fly fishing market is one they've long had an eye on. To date, fly fishing gear makes ups just a small part of Patagonia's total sales and women's fly fishing gear has had a hard time capturing much of that tiny slice of the brand's resources. That has changed and for their 2014 fly fishing line, Patagonia has recruited some top female fly fishers to work with their very experienced apparel design teams to create a new women's fly fishing products. "The company plans to promote the importance of getting women, and their children, engaged in fly fishing. Fly fishing has become too technical, exclusive and male-dominated. The company plans to work towards reversing that image, reintroducing it as being a simple, appealing and accessible outdoor activity appropriate for women and children to enjoy," noted a company press statement. Over the last two decades, women have expanded their participation in the general outdoor recreation world, including hiking, biking, skiing and climbing. They've influenced those markets and changed the way businesses think about female customers. That change is slowly occurring now in the fly fishing community as well, and that's great news for every angler regardless of gender!