Gender Roles in the River
Gender Roles in the River
Women fish!
That may seem obvious to some, but it's a ridiculous concept to far too many.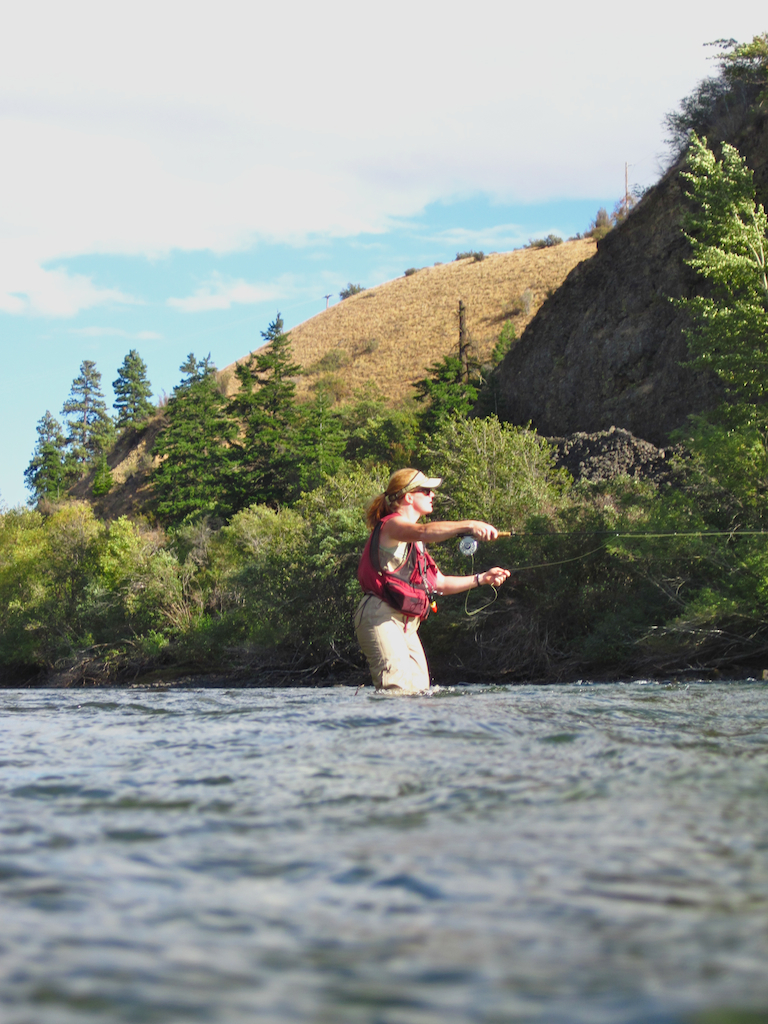 During a gathering of several outdoors editors and writers at a product manufacturer's press event last year the issue of participation levels in the sport of fly fishing came up. We discussed what it would take to expand participation to ensure the continuation of a strong, viable fly fishing industry. The idea of marketing to women was included in the debate, making note of the fact that women represent more than 51 percent of the American population but barely 24 percent of the fly fishing community (source: Sports & Fitness Industry Association). Some said they thought increasing female participation in the sport is vital, while others expressed the belief it was a non-starter. Their thinking went along the lines of, "Fly fishing  - and fishing in general - has always been and will always be dominated by men. That's the way it is." By the way, that gathering of editors and writers: 90+ percent male. Yes, most of the fly fishers today are men. But that can change. One of the best ways to implement meaningful change is through mentoring and sharing of information. Women who fish must be leaders in this by telling their stories, sharing their experiences, and encouraging other women to get out and join them in the river. And men must not only accept women into the sport, we need to encourage them to join us.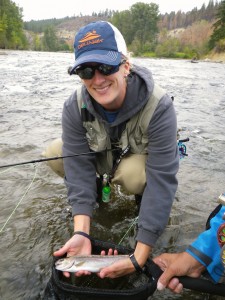 Unfortunately, the obstacles to changing the  gender inequity are deeply ingrained. In a recent issue of one of the most popular fly fishing magazines edited by a man I know to be very interested in encouraging more fishing participation among women, a simple statement in a review of sunglasses implied that only men fish. "There are two types of sunglasses, fashion sunglasses that your girlfriend wears and the performance glasses that you wear while you're fishing." This is certainly not a deeply offensive statement on its face but it does have an underlying message to women. Some female anglers, when asked about that review, uttered expletives and derisive laughter followed by sad shakes of their heads and muttered comments along the lines of, "typical bullshit!" All too often, the affront to woman is even more direct. A blog post recently circulated through the fly fishing community via links and reposts on Facebook makes this clear. The blogger takes issue with a page Facebook suggests he 'likes' – a page published by a fly fishing woman. He's not upset that she fishes, just that she talks about fishing as a woman. The blogger writes, "This gal is one out of a dozen or more that have come through my social media outlets in the last year that all seem to have the same message– 'Look at me, I'm a girl who fly fishes.' They offer nothing else, except perhaps lots of pictures of themselves posing with fish in smooching, pouting or even suggestive poses." But the page suggested by Facebook doesn't really offer any photos of suggestive poses – it does feature a young woman who clearly knows how to fish (while fully dressed in appropriate apparel and gear). The blogger gets around this lack of suggestive imagery on the page that offended him by using an image from another fishing blog – one created and maintained by men! – that does regularly post pictures of women in skimpy clothing, posing suggestively (and even lewdly) with fish and fishing gear. Where's the outrage for the men behind that blog?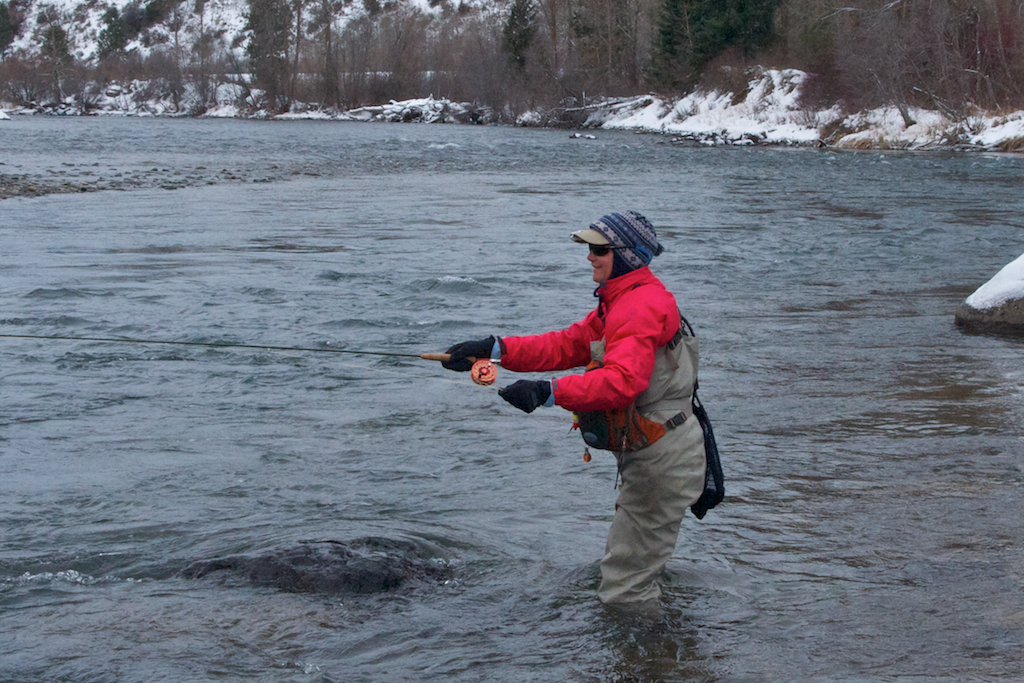 While the blogger refrains from directly discouraging woman from fishing, he suggests they should stop expressing their woman's point of view on the sport. "Please – keep fishing, keep sharing your pictures and story. Just take the emphasis off your gender." I think that's wrong. Not the part about the fishing and sharing of pictures and stories. No, what's wrong is the idea that gender should be ignored. Many novices looking to enter a new sport or activity seek inspiration and support from others in their demographic group – especially when a group to which they don't (and can't) belong dominates that sport/activity. Again, women represent just 24 percent of the entire fly fishing community, meaning fly fishing truly is a male-dominated sport (and white male at that, with 76.2 percent of participants being Caucasian). Women wanting entry into this community may justifiably feel intimidated. Jumping in may be easier after reading about the experiences, joys and triumphs of other women. So please, all you female anglers and bloggers, keep sharing your stories and your women's points of view on fishing and the fishing community.