Spin it up: Spinning gear provides easy introduction to fishing
Spin it up: Spinning gear provides easy introduction to fishing
Water enthusiasts who want to stay active during their time on the lake or river will appreciate the challenges of fishing, while hopefully adding a delicious, healthy menu item to their dinner. For neophytes, fishing with spinning gear offers the easiest way to get started with angling.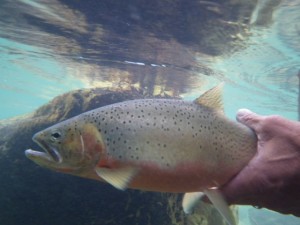 St. Croix Premier Spinning Rod, $110

Whether targeting schools of panfish, voracious smallmouths or wily trout, we found the Premier rod an accurate caster with a great blend of fighting strength and tip finesse needed to bring in feisty fish.  The 2-piece rod casts smoothly with virtually no tip vibration, so your lure goes where you want it with ease. Our team of rookies had no trouble catching and hauling in a variety of fish from Washington's Pothole Reservoirs.
www.stcroixrods.com
Shimano Symetre 2500 RG Reel, $100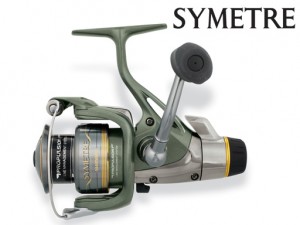 Redesigned for 2013, the Symetre packs a lot of power in a compact reel. The smooth action of the drag can be minutely adjusted via the front-mounted control. While trolling the lower Snake River, we were able instantly fine-tune the drag to fight hard-charging rainbow trout, lazy little bluegills and deep-diving smallmouth bass without ever breaking off a fish. The graphite frame and machined aluminum spool easily took the abuse of several days of fishing from boats and rocky shorelines without any apparent wear or tear.
fish.shimano.com
Smith Approach polarized sunglasses, $179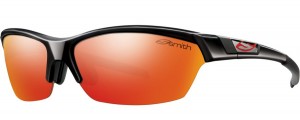 The new Approach frames fit snugly but weigh next to nothing so they can be worn all day on the water without pressure or pinching. The interchangeable lens system lets you match your lens to current conditions, but for virtually any fishing situation, the brown polarized lenses are ideal. The polarization effectively cuts surface glare so you can see into the river and spot the fish you are targeting. The wrap-around polycarbonate lens offer great optical clarity and their size and shape help reduce 'light leakage' around the edges. 
www.smithoptics.com
Benchmade Big Water 8" Fillet Knife, $40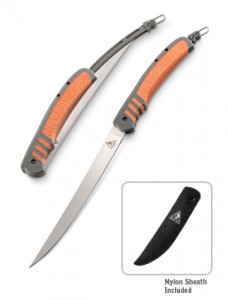 It weighs a mere 3.2 ounces, but this folding knife proved equally well suited to the task of sliding big fillets off the flanks of walleye and fine fillets off petite panfish. The slim 8-inch blade extends out of a textured rubberized handle (for non-slip grip) and a nifty self-retracting blade cover. The stainless blade holds a razor-sharp edge quite well, and can be rehoned easily when it's eventually necessary. 
www.benchmade.com
P-Line Adaro Junior Pliers, $35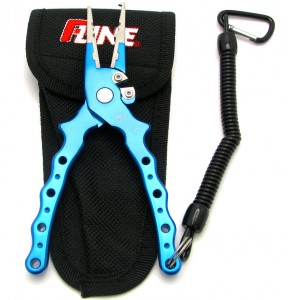 Even using lightweight gear and catch-and-release practices you sometimes need a little leverage. A deeply swallowed lure needs to be securely gripped for removal, a tight tangle of monofilament needs to be snipped cleanly, and bent treble hooks need to be reshaped and adjusted. The machined aluminum Adaro Junior pliers handled each of those tasks with ease thanks to stout stainless steel jaws and a replaceable carbine-tipped cutting head on the nippers. We even used it to pop open our cans of after-angling adult beverages.
www.p-line.com
Plano 4-By Rack System tackle box, $59
Anglers gather gear. No matter how Spartan they start out, anglers soon discover a new lure they need for bigger fish, a new gadget they need to try, and a variety of different lines, lead weights and jigs to match different conditions. The Plano 4-By Rack keeps all that tackle organized without excess clutter. Best of all, the four removable component boxes allow us to take just the gear we need for the conditions of the day.
www.planomolding.com
Daiwa Lure Catcher tackle retrieval tool, $22
When you start snagging and losing $5 lures in water full of hidden branches and rocks – just the kind of places where fish love to hanging out – you'll discover the value of this simple tool. It's inevitable that you will hook an underwater object while fishing. At that point your options are limited: Break your line and lose your expensive lure, take a swim to retrieve the lure, or clip on the Lure Catcher. The Lure Catcher slides down your fishing line, its dangling chains snag your lure hooks and you can then use the Catcher's stout line to pull your lure (and maybe the obstacle to which it is attached) out of the murky depths. Save three or four lures and the Catcher pays for itself. It works, and it's easy to use.
www.daiwa.com
Lures and terminal tackle
Bass Master's 147-Piece Crappie Kit, $12
You'll pull in crappies by the dozens, but don't let the kit's name fool you: the plastic jigs, minnows and grubs in this kit also attracts smallmouth bass, perch, and walleye. We even hooked the occasional trout with the plastic worms. With 136 soft plastic lures and 10 weighted jig-head hooks, this kit lets you put together a visual feast for hungry fish.
www.basspro.com
Mepps Trouter Plain Lure Kit, $27
Big trout eat little trout – and other small fish. Mepps spinners mimic the darting actions of those tiny fish and that draws in the big trout you want to hook. We found the 6-lure kit provided a good range of colors and sizes to catch big brown trout, rainbows and brookies in lakes, rivers and streams.
www.mepps.com
Berkley Gulp! Earthworms, $5
Though we aren't entirely sure what they are made of, we do know these Franken-worms works. The look a bit like synthetic worm sausage, they are as durable as a plastic worm but once cast into the water, they ooze out fish-attracting worm odor! Again, we don't know the science of these synthetic red wigglers but we do know the results: loads of fish in hand!
www.berkley-fishing.com