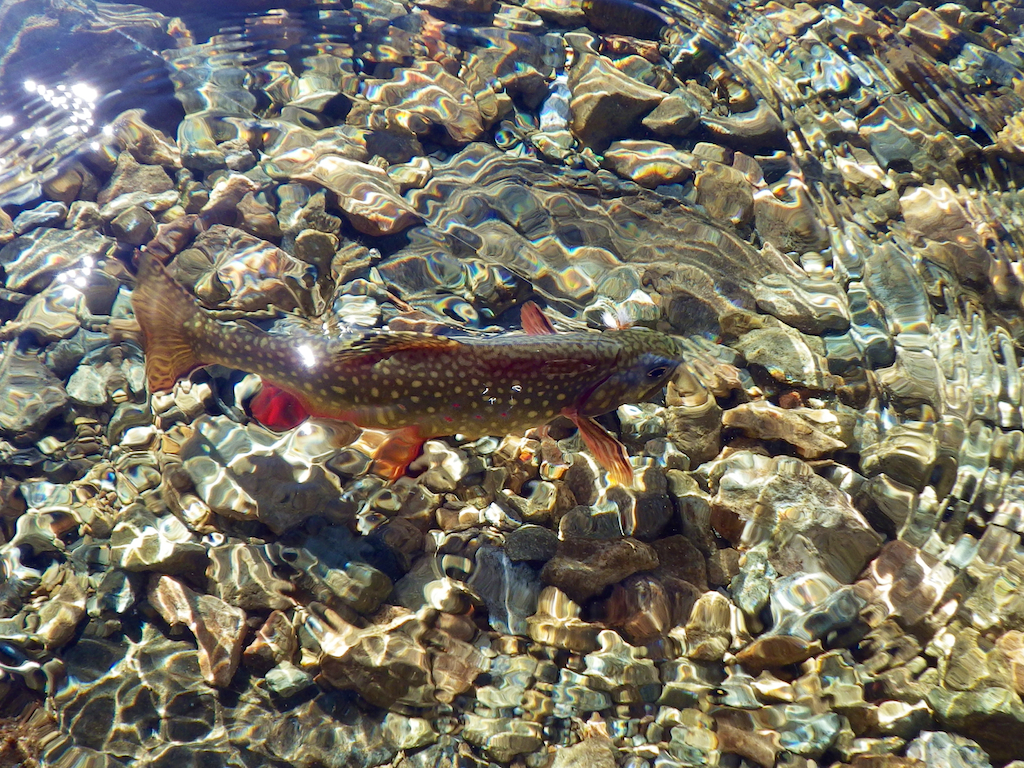 Getting an early jump on the weekend, Donna and I enjoyed a great day fishing the Yakima, floating from the put-in at the Washington Department of Fish and Wildlife launch east of Cle Elum (a.k.a. "State") to the take-out at Bristol. Big, orange October caddis were in the air, and we had several fish to hand on YakCaddis flies.
The day was sunny, warm and highly enjoyable. Besides hard-fighting fish in the icy cold waters, the valley was ablaze in autumn colors. We also watched a professional fisherman – a blue heron – work the water, taking home a nice cutthroat for his mid-day meal. Saturday, we worked at home and suffered the dreary fog that blanketed western Washington's lowlands. The day never cleared and never warmed up. So, on Sunday, we again sought out the sun. This time, we chose to go high instead of going east.
We headed up into the Clearwater Wilderness, hiking up to Summit Lake. We left the fog around Carbonado and the higher we drove, the warmer the weather. We stripped off jackets at the trailhead and started hiking. We quickly climbed through the forest and soon crested the high ridgeline. Snow lingered in the lake basin – the last of our end-of-September storm  – but the lake was clear and the autumn colors were outstanding. We quickly spotted trout moving along the shore of the crystal-clear lake, so we rigged up and started casting.
We threw nothing but dry flies, frequently while standing on banks of snow. We had fish  regularly attacking our presentations.  Sophie was gracious in foregoing a swim while we started hooking and releasing brookies. After  3 hours Donna and I each had at least 15 fish to hand and probably that many missed on set or LDRed (Long Distance Released). Sophie closely watched each release to make sure we did it right. (see photo below). All in all, a great day in the sun, with a moderate hike, incredibly views and active fishing!
NOTE: The onephoto below looks like a mis-handled fish, but that brookie isn't laying on exposed rocks — the lake is so clear, it looks that way, but it is actually about 12 inches below the surface of the lake.